Deadline: 3-Jul-22
The Women's Business Development Council (WBDC) is inviting applications from qualified women-owned small businesses in Connecticut for the Equity Match Grant Program to help women-owned businesses grow!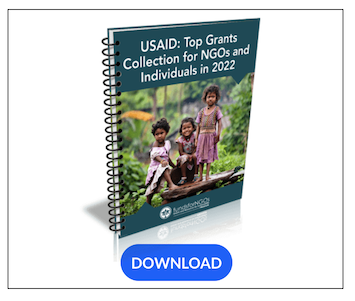 The grant funds cannot be used towards operating expenses (e.g. inventory, on-going marketing expenses, salaries), real estate improvements (e.g. construction costs), reimbursement for past purchases or debt repayment.
Funding Information
Grants between $2,500 and $10,000 will be awarded for clearly defined projects that will have a measurable impact on the business, its growth and profitability.
Eligibility Criteria
To be eligible, the business must:

Be 51% or more woman-owned
Be headquartered in CT, registered in the state of CT and owned by a CT resident
Have been in business for at least two years before July 3, 2022 (business must have been established by July 3, 2020) with a record of sales
Have a record of annual sales/revenue in last twelve months greater than $25,000 and less than $2,000,000
Be in good standing with the CT Department of Revenue Services (DRS)
Have an established business bank account
Currently utilize a formal, digital bookkeeping/financial system (e.g. QuickBooks, Sage, FreshBooks, Wave Accounting)
Be a for profit business, or a non-profit that derives 75% or more of the organization's revenue from a social enterprise
Be owned by a woman at least 18 years old

Ineligible for the grant:

Childcare businesses are not eligible for the Equity Match Grant.
Any individual or business who has already received an Equity Match Grant is not eligible.
Medical marijuana; liquor stores and alcohol distributors; adult businesses such as strip clubs; vape retailers; tobacco shops and smoking lounges; businesses having to do with gambling; gun stores and ranges; cash advance, check cashing, or pawn shops; bail bonds; collection agencies or services; and auction or bankruptcy or fire or "lost-their-lease" or "going-out-of-business" or similar sale.
Match Requirement
Applicants are required to provide a minimum 25% match
For example, if the business receives a $10,000 grant for the purchase of new software, the business must have invested $2,500 in their business over the past 12 months OR be able to invest an incremental $2,500 of their own funds in that purchase
Grants cannot be used to reimburse past purchases or investments in the business.
Businesses in distressed economic communities (as defined by DECD) do not need to provide the 25% match.
For more information, visit https://ctwbdc.org/equity-match-grant-program/