Deadline: 24 January 2019
The European Union (EU) is seeking proposals from eligible organisations for a program entitled "Malaysia – Civil Society Organizations: CSOs 'Enhancement' Contribution to Governance and Development Processes" to enhance capacity of Malaysian CSOs to contribute to governance and development process in Malaysia.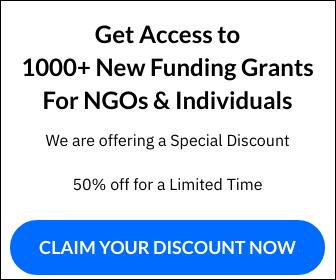 Priority Areas
Empowering women and strengthening gender equality and justice
Building capacity and strengthening the roles of media as a key actor in promoting good governance, transparency, and accountability
Empowering Indigenous Peoples (IP) to access their rights and engage in local development and governance
Size of Grants
Any grant requested under this call for proposals must fall between the following minimum and maximum amounts:
Minimum amount: EUR 500 000
Maximum amount: EUR 600 000
Eligibility Criteria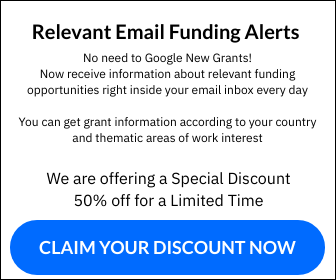 Lead applicant

In order to be eligible for a grant, the lead applicant must:

be a legal person and
be non-profit-making (could be registered as company by guarantee) and
be Civil Society Organisations and
be established in Malaysia or a Member State of the European Union or a Member State of EEA countries
'For British applicants: Please be aware that eligibility criteria must be complied with for the entire duration of the grant. Unless sector-specific eligibility rules provide otherwise , if the United Kingdom withdraws from the EU during the grant period without concluding an agreement with the EU ensuring in particular that British applicants continue to be eligible, applicant will cease to receive EU funding (while continuing, where possible to participate) or will be required to leave the project on the basis of Article 12.2 of the General Conditions to the grant agreement'. and
be directly responsible for the preparation and management of the action with the co-applicant(s) and affiliated entity(ies), not acting as an intermediary.

Potential applicants may not participate in calls for proposals or be awarded grants if they are in any of the situations of the practical guide;

Co-applicant(s)

Co-applicants participate in designing and implementing the action, and the costs they incur are eligible in the same way as those incurred by the lead applicant.
Co-applicants must satisfy the eligibility criteria as applicable to the lead applicant himself.
The lead applicant may act with at least one co-applicant legally established in Malaysia, who may either be CSO or Local Authorities (LA) or Associations of Local Authorities (ALAs) , as specified hereafter.
Local Authorities (LAs) or Association of Local Authorities (ALAs):

legally registered in Malaysia, a Member State of the European Union or a Member State of the EEA and
constituted in accordance with the legislation in force in the country concerned.

Affiliated entity(ies)

The lead applicant and its co-applicant(s) may act with affiliated entity(ies).
Only the following entities may be considered as affiliated entities to the lead applicant and/or to co-applicant(s):

Only entities having a structural link with the applicants (i.e. the lead applicant or a co-applicant), in particular a legal or capital link.
This structural link encompasses mainly two notions:

Control, as defined in Directive 2013/34/EU on the annual financial statements, consolidated financial statements and related reports of certain types of undertakings:

Entities affiliated to an applicant may hence be:
Entities directly or indirectly controlled by the applicant (daughter companies or first-tier subsidiaries). They may also be entities controlled by an entity controlled by the applicant (granddaughter companies or second-tier subsidiaries) and the same applies to further tiers of control;
Entities directly or indirectly controlling the applicant (parent companies). Likewise, they may be entities controlling an entity controlling the applicant;

Entities under the same direct or indirect control as the applicant (sister companies).

Membership, i.e. the applicant is legally defined as a e.g. network, federation, association in which the proposed affiliated entities also participate or the applicant participates in the same entity (e.g. network, federation, association) as the proposed affiliated entities.
How to Apply
In order to apply for the grants, applicants have to register themselves in PADOR, an on-line database via given website.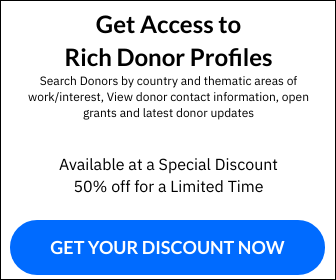 For more information, please visit https://bit.ly/2Qu2eqs and download the guidelines.