Deadline: 22-Sep-21
The Fearless Fund has launched Fall 2021 Women of Color Grant Program to fund women of color-owned businesses across the country.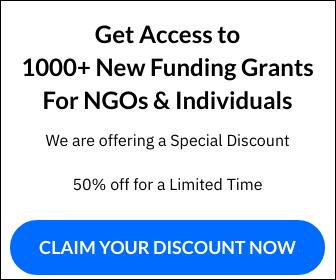 Funding Information
Approximately Ten (10) prize winners will receive $10,000 and five (5) grant winners will receive $ 20,000 awarded in the form of a check or wire, issued to each grant winners' registered name of business per the entry form.
Approximate Retail Value ("ARV") of each grant is $10,000 to $20,000.
Value of grants awarded and number of grant winner recipients is at the sole discretion of the Sponsor and Program Administrator.
Grant winners are required to comply with any and all applicable federal, state and local laws, and for any other fees or costs associated with the grant she receives. Grant winners will be solely responsible for all federal, state and/or local taxes, and for any other fees or costs associated with the grant(s) they receive, regardless of whether they, in whole or in part, are used.
Grant winners will be required to provide Sponsor with a valid social security number before the grant will be awarded for tax reporting purposes. An IRS Form 1099 may be issued in the name of grant winners for the actual value of the awards received.
The value of the grant awarded will be reported for tax purposes, as required by law. No transfer, assignment, or substitution of grant except by Sponsor, at its sole discretion, due to causes otherwise determined solely by Sponsor, and then for a grant of equal or greater value.
Unclaimed grant awards will be forfeited.  Grants, if legitimately claimed, will be awarded.
Eligibility Criteria
The Tory Burch Foundation Grant Program powered by Fearless Fund is open only to women of color who are at the time and date of entry:
Revenue generating (Minimum annual revenue of $100,000)
Identify as a woman of color business owner
One to five years in business preferred
Formed under United States law and operating in the United States
eighteen (18) years of age or older (or the age of majority in their state of residence, whichever is older) (which is eighteen (18) in most states, but is nineteen (19) in Alabama and Nebraska, and twenty-one (21) in Mississippi); and
a principal owner of a U.S.-based small business
How the Grant Program works ?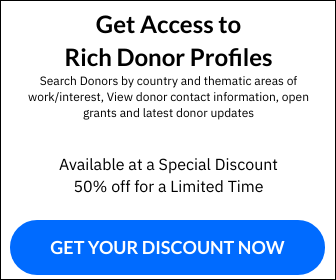 The Program consists of an overall Promotion Period in which $200,000 awarded in different award amounts to grant winners and will be identified from amongst all eligible entries received throughout the Entry Period.
For more information, visit https://www.fearless.fund/tory-burch-foundation