Deadline: 10-Apr-23
The National Institute of Food and Agriculture (NIFA) is soliciting applications for the Farm Business Management and Benchmarking (FBMB) program to improve the farm management knowledge and skills of agricultural producers by maintaining and expanding a national, publicly available farm financial management database to support improved farm management.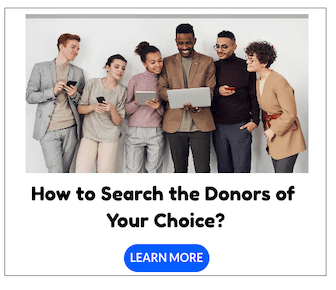 The FBMB program aims to strongly support intellectual talent and collaborative efforts to maintain the national, publicly available farm financial management database needed to meet the challenges facing the nation's agriculture and food systems. Meeting these challenges will require innovative approaches that foster multi-disciplinary projects. This means that farm management producers must be educated and prepared to work effectively across disciplines in order to work to solve agricultural and educational challenges. The FBMB program supports all producers to develop farm management knowledge that is consistent with the food and agricultural priorities of USDA/NIFA.
Priorities
The assistance provided by these programs, to the extent practicable, shall be coordinated and delivered in cooperation with similar services or assistance by other Federal Agencies or programs supporting improved farm management. The Secretary may give priority to applicants that:
Demonstrate an ability to work directly with agricultural producers.
Collaborate with farm management, education programs and associations.
Address the farm management needs of a variety of crops and regions of the United States; and
Contribute data to support the national farm financial management database.
Goals
The FBMB program leads to improved farm management knowledge and skills of individuals directly involved in the production of agriculture, and therefore is aligned with the following USDA Strategic Plan FY 2022-2026:
Strategic Goal 2: Maximize the Ability of American Agricultural Producers to Prosper by Feeding and Clothing the World.

Objective 2.1: Provide an Effective Financial Safety Net for Farmers and Ranchers to Sustain Economically Viable Agricultural Production and Support Rural Jobs and Economic Growth.
Objective 2.2: Increase Agricultural Opportunities and Support Economic Growth by Creating New Markets and Supporting a Competitive Agricultural System.

Strategic Goal 4: Facilitate Rural Prosperity and Economic Development.

Objective 4.1 Expand Rural Business Opportunity and Rural Quality of Life with Access to Capital; Improved Infrastructure, Broadband Access, and Connectivity; and Support for Workforce Availability.

Strategic Goal 5: Strengthen the Stewardship of Private Lands Through Technology and Research.
Objectives
The FBMB program outlined in this RFA seeks to expand upon work begun in FY 2010 to improve the farm management knowledge and skills of individuals directly involved in production agriculture. Specifically, applications are being solicited to address one or both of the following objectives:
Maintain and expand the already established national, publicly available farm financial management database to support improved farm management knowledge and skills for producers of a variety of crops and livestock throughout multiple regions of the United States, and,
Establish or expand collaborative farm management educational programs with farm organizations or associations that will contribute data to the existing national farm financial management and benchmarking database to improve the farm management knowledge and skills of all agricultural producers.
Funding Information
Estimated Total Program Funding: $2,350,000
Award Ceiling: $500,000
Award Floor: $50,000
Projects
The following describes the types of projects or grants that are eligible for funding:
Project Types. Applicants must propose Extension projects.

Extension Projects address one or more of the following key strategic actions:

Support informal education to increase food and agricultural literacy of youth and adults.
Promote science-based agricultural literacy by increasing understanding and use of food and agricultural science data, information, and programs.
Build science-based capability in people to engage audiences and enable informed decision making.
Develop new applications of instructional tools and curriculum structures that increase technical competency and ensure global competitiveness.
Offer non-formal learning programs that increase accessibility to new audiences at the rate at which new ideas and technologies are tested and/or developed at the community-scale; and
Develop programs that increase public knowledge and citizen engagement leading to actions that protect or enhance the nations' food supply, agricultural productivity, environmental quality, community vitality, and/or public health and well-being.

Grant Types. Applicants must select regular grant applications.

Regular grants support targeted original scientific Research, Education/Teaching, Extension, or Integrated Projects. An eligible, individual institution, independent branch campus, or branch institution of a State system may submit a grant application for project activities to be undertaken principally on behalf of its own students or faculty, and to be managed primarily by its own personnel. The applicant executes the project without the requirement of sharing grant funds with other project partners.
Eligibility Criteria
Applications may be submitted by numerous entities:

State agricultural experiment station;
College and universities;
University research foundation;
Other research institutions and organizations;
Federal agencies;
National laboratories;
Private organizations or corporations;
Individuals; or
Any group consisting of two (2) or more of the entities described in subparagraphs (A) through (H).

Award recipients may subcontract to organizations not eligible to apply provided such organizations are necessary for the conduct of the project.
For more information, visit Grants.gov.