Deadline: 10-Dec-21
The Finnis Scott Foundation is offering grants to UK charities working in horticulture and plant sciences, as well as the exhibition, conservation and study of art.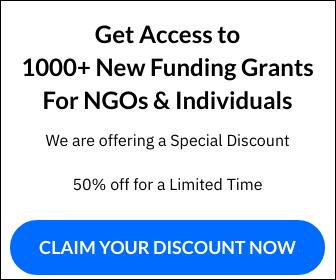 Focus Areas
Support for Fine Art and Art History: They help organisations which promote the exhibition, conservation, or study of the art of previous centuries. Please note they do not fund site-specific art installations, conceptual or performance art, or art created after 2000.
Support for Horticulture (Gardening) and Plant Sciences: Applicants sometimes ask for more information about what kind of projects they support under this broad heading. However, because the range of projects is so wide, it is not possible to be specific. Ultimately, you have to decide whether you are eligible, and apply or not accordingly.
Funding Information
In general, the Trustees only consider applications for grants up to £10,000.
Eligibility Criteria
They make grants to UK registered charities, also CICs, CIOs, and PTAs. Grant making is completely at the discretion of the trustees.
They make grants to individuals by means of bursaries, traineeships or apprenticeships, but only through a sponsoring educational establishment or registered charity.
Requests for individual salaries will not be considered.
The Foundation's resources are modest: preference is given to helping smaller charities, where a grant can have more significant impact.
The Foundation funds both capital and revenue projects.
They do not fund projects which have already been completed.
They are unlikely to fund newly established organisations which do not yet have a track record, or have not yet produced accounts.
For more information, visit https://www.finnis-scott-foundation.org.uk/apply-for-a-grant/