Deadline: 30 April 2017
Applicants are invited for The Fonds SUEZ Environment Initiatives that provides direct or indirect financial support and/or technical skills, via skills-based sponsorship and volunteer work by Group pesonnel.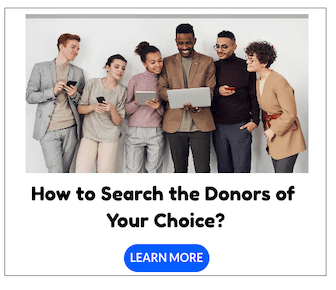 The Fonds SUEZ initiatives support projects for the development of access to essential services like drinking water, sanitation and waste management, trough partnerships with international solidarity organisations and specialized institutions in all countries. The Fonds SUEZ initiatives also accompanies humanitarian or emergency operations, namely via Aquassistance, the international solidarity organisation of voluntary personnel from SUEZ.
Focus Areas
Improving access to essential services for underprivileged people in developing countries: drinking water, sanitation, waste management.
Economic and social integration of people facing hardship in France, through employment and training.
Funding Information: The fonds SUEZ initiatives is an endowment fund with an annual budget of 4 million euros per year.
Priorities
Supporting and providing assistance in development projects through financial and technical partnerships established with international solidarity support organisations and non-profit making specialist institutions as well as companies involved in the social and solidarity economy.
Supporting humanitarian and emergency operations, through Aquassistance in particular.
Supporting and assisting in social integration projects, promoting employment and training. The Fund is thereby committed in the long term, contributing to the social and economic stimulation of local areas.
Boosting the capacities of local players and disseminating know-how by supporting a professionalization of services, the implementation of specific training courses, the networking of those involved. .
Eligibility Criteria
For the access to essential services projects: the Fund supports projects implemented in developing countries.
For the "social inclusion" projects: the Fund focuses on projects in France.
The Fund supports projects submitted by project leaders that are legally recognised as an association.
The Fund does not support projects submitted by individuals.
The Fund places great importance on the way with which actions are implemented in the field, and gives priority to applicants who have local offices or can demonstrate a close partnership with a local structure.
Particular attention will also be paid:

to the commitment and support shown towards the project by local stakeholders: user associations, resident groups, local authorities, etc.
to the extent in which the project is in line with national or regional policies in the give area,
to its coherence with other projects implemented on the same subject in the same area.
How to Apply
Interested applicants can download the application forms via given website.
Eligible Countries
Afghanistan, Albania, Algeria, Angola, Antigua and Barbuda, Argentina, Armenia, Azerbaijan, Bahamas, Bahrain, Bangladesh, Barbados, Belarus, Belize, Benin, Bhutan, Bolivia, Bosnia and Herzegovina, Botswana, Brazil, Brunei, Bulgaria, Burkina Faso, Burundi, Cambodia, Cameroon, Cape Verde, Central African Republic, Chad, Chile, China, Colombia, Comoros, Democratic Republic of the Congo, Republic of the Congo, Costa Rica, Côte d'Ivoire, Croatia, Djibouti, Dominica, Dominican Republic, Ecuador, Egypt, El Salvador, Equatorial, Guinea, Eritrea, Ethiopia, Fiji, Gabon, Gambia, Georgia, Ghana, Grenada, Guatemala, Guinea, Guinea-Bissau, Guyana, Haiti, Honduras, Hungary, India, Indonesia, Iran, Iraq, Jamaica, Jordan, Kazakhstan, Kenya, Kiribati, Kyrgyzstan, Laos, Lebanon, Lesotho, Liberia, Libya, Macedonia, Madagascar, Malawi, Malaysia, Maldives, Mali, Marshall Islands, Mauritania, Mauritius, Mexico, Federated States of Micronesia, Moldova, Mongolia, Montenegro, Morocco, Mozambique, Myanmar, Namibia, Nepal, Nicaragua, Niger, Nigeria, Oman, Pakistan, Palau, Panama, Papua New Guinea, Paraguay, Peru, Philippines, Poland, Qatar, Romania, Russia, Rwanda, Saint Kitts and Nevis, Saint Lucia, Saint Vincent and the Grenadines, Samoa, São Tomé and Príncipe, Saudi Arabia, Senegal, Serbia, Seychelles, Sierra Leone, Solomon Islands, Somalia, South Africa, South Sudan, Sri Lanka, Sudan, Suriname, Swaziland, Syria, Tajikistan, Tanzania, Thailand, Timor-Leste, Togo, Tonga, Trinidad and Tobago, Tunisia, Turkey, Turkmenistan, Tuvalu, Uganda, Ukraine, United Arab Emirates, Uruguay, Uzbekistan, Vanuatu, Venezuela, Vietnam, Yemen, Zambia, Zimbabwe.
For more information, please visit this The Fonds SUEZ Environment Initiatives.