Deadline: 5 April 2019
Foundation for the Third Millennium is seeking applications for its funding program in order to promote environmental protection and health, social justice and economic independence in balanced proportions.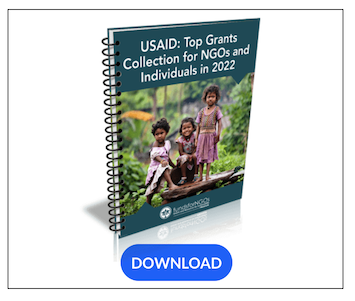 In order to assure reliable project oversight and adequate support, they must be able to maintain a constructive relationship with the project managers and their organization. Thus they give preference to organizations based in Switzerland and in neighboring European countries.
All projects must be sustainable in that they combine ecological, social, and economic aspects and promote them simultaneously and in a balanced way:

Long-term environmental: materials are used in closed cycles. Soil and water quality and availability are improved. Native biotopes increase, and biodiversity is promoted.
Socially Justice: The target population is actively involved in the project. The goals are personal independence, self-determination, and individual responsibility. Human and civil rights are respected, and conflicts are resolved without violence.
Economic independence: Economic conditions are improved by creating new or additional environmentally sustainable jobs and businesses. This requires local education, for example "training of trainers" or "from poacher to game preserver", so that new cells using these models can be formed. The population becomes economically independent and has access to markets.

Sustainability is implemented practically and tangibly and is measureable.
Awareness of the connection between individual behavior and the environment is promoted.
The project not only solves acute problems but also investigates their causes and develops preventive measures.
The local situation improves.
The foundation knows the project partners, and their competence is proven.
In every part of the project, sustained dialogue is nurtured. Open cooperation promotes uncomplicated personal contact, which leads to relationships based on mutual trust.
Eligibility Criteria
Other interested parties are shown the advantages of a sustainable lifestyle and are given examples for implementation.
The project raises public awareness and thus improves the climate for producing systems change via policy-making or law giving.
Project participants contribute however they can do the project. They do this financially, materially, through infrastructure or whatever other means they have available.
The Foundation does not support:
Projects that are the responsibility of government or the public sector
Scholarships and grants
Meetings, workshops, conferences, events and travel costs
Theatrical productions, musicals, art
Publication costs
Projects that require indefinite commitment
Infrastructure projects
Operating costs per se
Research projects per se
Educational materials
Purely commercial projects
How to Apply
In addition to a completely filled out and personally signed application, the following documents are required:

CVs of major project personnel
Payment slip including the account's IBAN number

Applications may be submitted by postal mail or by e-mail at the address given on the website.
For more information, please visit http://www.stiftung3m.org/en/foerderung/foerderungskriterien.html