Deadline: 1-Aug-22
The Bureau of International Narcotics and Law Enforcement Affairs of the U.S. Department of State announces an open competition for organizations to submit applications to carry out a project to improve knowledge, skills, and practice of criminal judges with jurisdiction in geographic areas and over crimes that are priority for the United States and Government of Colombia (GOC).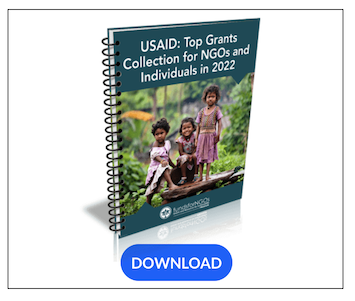 Project Vision: Reduce impunity of criminal actors in rural areas of Colombia that have been prioritized by the Colombian Judiciary and USG.
Goal: Improve judicial efficiency and efficacy to more quickly adjudicate cases in crimes prioritized by the USG and GOC.
Objectives
Improve the knowledge, skills, and practice of judges in Antioquia, Nariño, Norte de Santander, Guajira, Arauca and Chocó through intensive mentoring and partnering between United States and Colombian judicial institutions, such as the Federal Judicial Center, with an emphasis on judges in priority High Level Dialogue areas.
Encourage a sustainable exchange of knowledge and sharing of good practices through a train the trainers approach related to the adjudication of priority crimes, including but not limited to: homicides, extortions, gender-based violence, forced recruitment, environmental crimes, migrant smuggling, and money laundering.
Work with the judiciary to develop written guides and other tools to assist in the standardization of evidentiary rules for use in all of Colombia, a key challenge to judicial efficiency noted through years of U.S. government engagement.
Funding Information
Application Ceiling: Up to $5,000,000 U.S. Dollars
Application Floor: At least $3,000,000 U.S. Dollars
Anticipated Number of Awards: 1 award
Initial Project Implementation Length: 36 months
Project Activities and Deliverables
Participant travel, lodging, and M&IE should be included in the budget.
At least two international staff (one country director and one subject matter expert) should be based in Colombia. Staff should be professionals in the adversarial law system, although priority will be placed on programs that favor in-country staffing.
There should be permanent presence of local staff, with at least two based in HLD areas (Tumaco, Sardinata, and Caceres) or regional centers (e.g., Medellin, Cucuta, Pasto, Cali).
Budget for judges from the United States to travel to Colombia to engage in regular mentoring.
Budget for at least two exchanges between the Colombian judiciary and the Federal Judicial Center staff.
Priority Region/Countries: Colombia: Antioquia, Nariño, Norte de Santander, Guajira, Arauca, and Chocó.
Participants and Audiences
Superior Judicial Council, the judges with jurisdiction over HLD areas. This should include tailored programs for Specialized and Circuit judges (trial judges – jueces de conocimiento) and judges presiding over preliminary hearings (jueces de control de garantías), as well as more generalized trainings for local judges (jueces municipales y promiscuos).
Specialized and Circuit judges (trial judges), as well as judges presiding over preliminary hearings that have jurisdiction over the above-mentioned priority crimes
Supreme Court, Magistrates of the District Courts, Specialized and Circuit Judges (trial judges), judges presiding over preliminary hearings and members of the academy and bars.
Eligibility Criteria
The following organizations are eligible to apply:

U.S.-based non-profit/non-governmental organizations (NGOs);
U.S.-based educational institutions subject to section 501(c)(3) of the U.S. tax code;
Colombian-based educational institutions and non-governmental institutions

Applicants must also meet the following requirements to be eligible to apply to this NOFO:

Significant experience with judicial training and mentoring outside the U.S.
Successful track record implementing rule of law projects outside the U.S.
Successfully implemented projects in Latin America
For more information, visit https://www.grants.gov/web/grants/view-opportunity.html?oppId=341239