Deadline: 15-Aug-22
Applications are now open for the Future of Health Grant, an equity-free 4-month program that provides bridges between startup maturity tiers so that they receive the funding they need according to how they progress.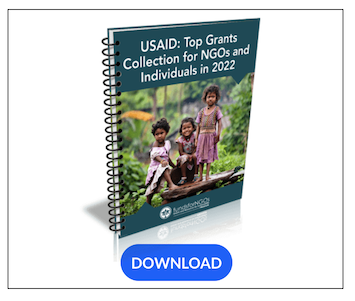 CSS is committed to supporting early-stage startups as they work to bring their innovative ideas to market. Their grant program is designed to provide financial assistance to startups at three different levels of maturity: idea level, MVP level, and market validation level. Startups can cumulate grants as they move through these levels, and a steering committee makes the final decision on grant awards.
In addition to the grant money, startups also benefit from human expertise in the form of coaches, mentors and on-demand experts for specific technical needs. This support is invaluable as startups work to bring their products and services to the marketplace.
The program will help digital health startups boost their innovation by providing them with the resources and funding they need to progress. The program is designed to be flexible, so that startups can receive the funding they need as they progress through the different stages of their development. This will allow them to retain control of their companies and continue to innovate and grow without diluting their ownership.
The program is a great opportunity for digital health startups to get the funding they need to boost their innovation and growth.
Types of Levels
Level 1: The "IGNITION" Grant
Level 2: The "POC" Grant
Level 3: The "VALIDATION" Grant
Funding Information
Level 1: Pitch your startup idea in front of a jury composed of CSS and EPFL Innovation Park representatives, Innovation experts, healthcare providers from Switzerland, and get CHF 10'000 without equity or interest to support and kick your venture idea! 10 projects awarded per year.
Level 2: Present your startup, business plan, in front of a jury composed of investors, head of innovation from corporates and healthcare providers and get CHF 30'000 without any equity or interest. This grant is here to help you to develop your product, prototype, creating a proof of concept. 5 startups awarded per year.
Level 3: Last stage before accessing to the CSS Corporate Venture Fund. Get the chance to get backed and supported by the number one basic insurance company in Switzerland with a grant of CHF 50'000. This grant supports the development of a user validation or clinical trials in collaboration with users and healthcare professionals. 2 startups awarded per year.
Durations
Level 1: 3 months
Leve 2: 4 months
Level 3: 6 months
Added Value of the Grant
Grant money: up to 90'000CHF for your startup

Divided in 3 phases, 10K, 30K and 50K, this grant money is here to support your project, develop your prototype, MVP, and validate it with healthcare service providers like hospitals and clinics. They put you in contact with them to implement your service and product directly in the healthcare ecosystem!

Tailored coaching and training

Innovation is not your core competency ? They will coach you on specific health innovation topics as you need it. Their pool of startup coaches are here for you.

Practical professional services

In addition to the grant money and coaching, with the wide range of experts in the pool of EPFL Innovation Park and CSS, they can help you by providing you a C-X-O as a service. Need a CFO to manage the financial aspects of the startup? You need a Chief Product Officer to complete your MVP ? They think they can borrow it to you.

Mentor & strategic partners

Professionals from the healthcare industry give feedback on the reality of the market, the application of the solutions and open their network.
Eligibility Criteria
Candidates to the Swiss eHealth Grant have a solution that will improve the Swiss health system. They are based in Switzerland or Europe.
For more information, visit https://future-of-health.org/