Deadline: 11-Jul-22
Do you have a burning idea that you are keen to explore? Geelong Arts Centre is offering once off Jump Start cash grants and access to performance and co-working spaces for innovative concepts to play and explore their ideas further.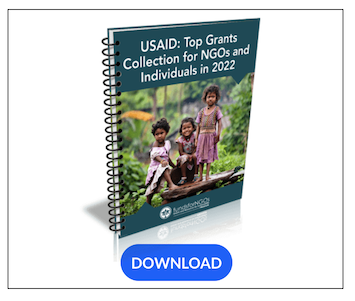 Benefits
Cash contribution: up to $1,000
Access to rehearsal studio spaces (maximum of 38 hours)
Access to co-working and meeting spaces
Opportunity for an informal progress showing, however this is not a requirement
Expectations of grant recipients
Attend professional development sessions provided by Geelong Arts Centre
Attend gatherings to meet fellow grant recipients and to connect with the Creative Engine community of creatives
Complete an informal acquittal at the conclusion of your development period
This program creates a safe environment for artists to work on new ideas with the space and time to explore. Successful applicants will be encouraged to share activity on social media, and to work with Geelong Arts Centre's marketing team to generate proactive publicity opportunities.
Successful applicants will be asked to attend a private sharing / discussion of their development with Geelong Arts Centre's programming team.
Eligibility Criteria
If you work or live in Geelong and surrounding regions or you can demonstrate significant connection to the region, then YES! You are eligible.
They encourage collaboration between artists and organisations from further afield, including with national or international project partners.
They are more than happy to look at supporting multiple developments for one project or from creatives who have previously received support.
Factors that will be considered in assessing your connection to the region (outside of living or working in Geelong) may include:

Are you developing a body of work here? Will your project be premiered in Geelong?
Do you have a robust strategy for community inclusion in your project?
Are you interested in partnering with other organisations in Geelong or the surrounding region to deliver workshops or events for local artists and/or community?
Have you previously presented work or delivered artist/community workshops in the region?
Can you demonstrate any previous connections or partnerships with local artists, companies or organisations?
Selection Criteria
Connection: What are your/the project's connections to Geelong? Why is this project relevant currently for Geelong audiences and communities? How does this project support your current practice and how may the project contribute to your professional career development?
Innovation: In your approach, be that through art form, story or concept – what innovation is being explored? What specific creative outcomes are you hoping to achieve from this exploration?
Thoughtfulness: What considerations have you made for the project? How will you achieve your creative output/s? What do you need for this project to be a success? How will you support your own wellbeing and that of your collaborators?
For more information, visit https://geelongartscentre.org.au/creative-engine/grants-support-initiatives/jump-start/