Deadline: 30-Nov-20
The City of Kelowna is seeking applications for General Operating Grants Program 2021 to provide assistance to non-profit arts, culture and heritage organizations which provide impactful, quality programs and services, demonstrate sustainable operations and contribute to the realization of the City's cultural vision.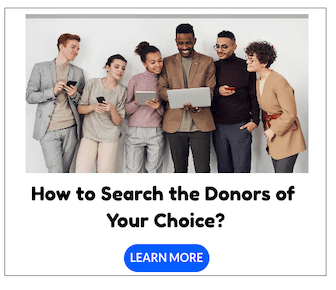 The objectives for this program are to support organizations that are committed to the advancement of the 2020-2025 Cultural Plan goals and strategies.
Goals
Goals of the 2020-2025 Cultural Plan include:
Increase the contribution of resources;
Understand their impact;
Optimize existing spaces;
Commit to developing new facilities;
Learn from their past;
Boost vitality at the street level;
Support a viable creative sector;
Share their story;
Broaden the reach;
Convene and connect.
Funding Information
General Operating grants are available for up to a maximum of $10,000
Organization profile
Organizations participating in this program are Kelowna-based, established, non-profit arts, culture, or heritage organizations that have a mission to:
Develop, create, produce, present and disseminate artistic work in any artistic discipline (Indigenous arts, community arts, dance, interdisciplinary, literary, media, multidisciplinary, music, theatre, visual arts, fibre arts);
Create, provide or facilitate events, materials, communications and/or services which interpret and convey the human history of Kelowna and/or foster preservation, stewardship, and public interpretation and appreciation of heritage knowledge, assets, collections and sites;
Provide public education, programs, events or services focused on awareness, appreciation and celebration of Indigenous heritage, multiculturalism, including language, traditions and art forms;
Develop and deliver programs and services which provide quality visual art, music or theatre experiences for participants living with chronic or permanent health conditions or disabilities which may limit their access to programs and services designed for the general population; or
Provide services or resources in support of artists and cultural organizations in the areas of research, information, professional development, networking, administration, audience development, marketing and communications.
Eligibility Criteria
To participate in this program, the organization must:
Be a registered non-profit society or a registered charity with the Canada Revenue Agency (CRA) and be registered for at least one (1) year at the time of the application deadline;
Be physically located, have an active presence and have the majority of its programs and services delivered within the City of Kelowna for at least one (1) year at the time of the application deadline;
Have a mandate and carry out activities which are consistent with the 2020-2025 Cultural Plan;
Be committed to providing arts, culture or heritage opportunities to Kelowna residents without exclusion of anyone by reason of religion, ethnicity, gender, age, sexual orientation, language, disability or income;
Have an independent Board of Directors composed of volunteers and representative of its mission and audience. Directors must:

Meet the minimum statutory requirements imposed by the relevant incorporation statute (i.e. BC Societies Act); and
Not be remunerated for their services as Director (except for reimbursement of reasonable expenses) nor hold concurrent staff positions.

Have fulfilled all reporting requirements for any previous grants from the City of Kelowna; and
Demonstrate financial support from private and public sector sources other than the City of Kelowna.
For more information, visit https://bit.ly/3mpCGdv