Deadline: 20-Nov-21
The U.S. Embassy's President's Emergency Plan for AIDS Relief (PEPFAR) Small Grants office is pleased to announce an opportunity to submit applications to conduct a community-led monitoring (CLM) program open competition for organizations in Zimbabwe.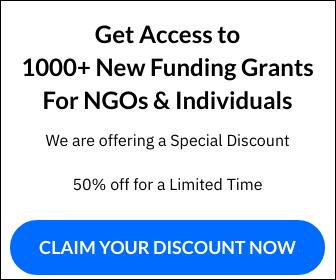 CLM is key to ensuring availability, access to, and delivery of quality
HIV
care and treatment services. CLM will empower patients and communities to seek out treatment services, increase
health
literacy, expand engagement with health service delivery, support demand creation, and demand accountability from the health system to improve and deliver these services.
Potential grantees should have the capability to collaborate at the national level with PEPFAR and key community-focused stakeholders, and at the community level with health facility staff and clients receiving HIV related services. Grantees should be able to implement a monitoring program to promote cooperation in addressing HIV-related issues, encourage constituencies to share their experiences, and facilitate joint action that makes a difference in the HIV response.
Objectives
PEPFAR Small Grants recognizes the importance of engaging with communities in the development and implementation of HIV programming. PEPFAR will attempt to support at least one community-led monitoring initiative in each of Zimbabwe's 10 provinces.
Further, PEPFAR is trying to improve its reach among underserved and marginalized populations including men who have sex with men (MSM), transgender populations (TG), intersex populations, bisexual and queer women, sex workers, people with disabilities, religious minorities, youth ages 15-29, people who use and inject drugs, among others. Proposals targeting these focus populations will be prioritized.
PEPFAR is also supporting the Advocacy Core Team (ACT) to provide capacity building assistance to the selected grantees. ACT will aggregate CLM results supported by small grants recipients across the country.
These results will be shared through the national CLM steering committee convened by the Ministry of Health and Child Care (MOHCC) and the national AIDS Council (NAC).
In partnership with PEPFAR, the MOHCC, and the National AIDS Council, ACT will conduct quarterly reviews of client feedback collected from all stakeholders (including CLM Small Grant recipients) to help the national health institutions and PEPFAR programs diagnose and pinpoint persistent problems, challenges, and barriers with service uptake of HIV prevention and treatment services.
To facilitate and ensure all ten provinces and client constituencies are represented, PEPFAR is seeking community organizations from each province, and community groups with high unmet needs, to collect feedback on client experiences.
Estimated Total Program Funding: $212,000
Award amounts:$15,000-$26,500 USD
Length of performance period: (1 year)
Number of awards anticipated:Approximately 8
Participants and Audiences
PEPFAR is seeking proposals from registered local community-based organizations and other
civil society
groups, networks of key populations (KP), people living with HIV (PLHIV), people with disabilities, and other affected groups or community entities that gather quantitative and qualitative data about HIV services and whose mission and activities focus on HIV programming.
Geographic Focus
Potential grantees should develop a proposal that targets beneficiaries in one or more of the following PEPFAR focus districts:
Bulawayo Province (Bulawayo)
Harare Province (Harare; Chitungwiza)
Manicaland Province (Buhera; Chipinge; Makoni; Mutare; Mutasa)
Mashonaland Central Province (Guruve; Mazowe; Mbire; Mt. Darwin)
Mashonaland East Province (Goromonzi; Marondera; Murehwa; Seke)
Mashonaland West Province (Chegutu; Hurungwe; Makonde; Mhondoro; Sanyati; Zvimba)
Masvingo Province (Chiredzi; Chivi; Gutu; Masvingo; Mwenezi; Zaka
Matabeleland North Province (Bubi; Lupane; Nkayi; Tsholotsho; Umguza)
Matabeleland South Province (Beitbridge; Bulilima; Gwanda; Insiza; Mangwe; Matobo; Umzingwane)
Midlands Province (Gokwe South; Gweru; Kwekwe; Mberengwa)
Eligibility Criteria
CLM funds are meant for activities that are community-driven and serve the community at large where they are being funded.Not-for-profit organizations including civil society, non-governmental organizations, traditional community groups and faith-based organizations, public and private educational institutions are eligible.
Organizations with demonstrated experience in working with sexual minority groups and underserved populations including men who have sex with men (MSM), transgender populations (TG), intersex populations, bisexual and queer women, sex workers, people with disabilities, religious minorities, youth ages 15-29, people who use and inject drugs will be prioritized.
Eligibility Requirements:
Only organizations registered with the government of Zimbabwe will be considered eligible organizations.
Eligible organizations must have experience of successfully implementing HIV related programs.
Eligible organizations must have established offices, at least 12 months prior to application submission, in the province for which they are applying to implement the CLM program.
They must have demonstrated experience in HIV related programs.
An organization may apply for consideration for more than one district/province but is only eligible to receive one CLM award.
For more information, visit https://www.grants.gov/web/grants/view-opportunity.html?oppId=336120