Deadline: 13-Mar-23
The Centers for Disease Control (CDC) has announced the applications for Strengthening Laboratory Systems that Support Diagnosis, Treatment, Prevention, and Management of HIV/AIDS and Related Public Health Diseases in the Republic of South Sudan under the President's Emergency Plan for AIDS Relief (PEPFAR).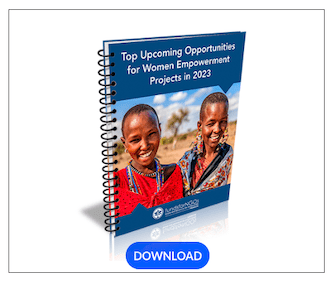 The recipient of this NOFO is expected to strengthen laboratory systems in the Republic of South Sudan (RSS) and build the capacity of the Ministry of Health (MoH) to provide quality
Interventions to be supported include providing access to viral load (VL) services to improve coverage and suppression among clients on antiretroviral treatment (ART); expanding Early Infant Diagnosis (EID) services, particularly to improve EID coverage for infants less than 2 months; improving the quality of HIV rapid testing; and monitoring HIV drug resistance. This NOFO is expected to further support international accreditation of selected laboratories and ensure laboratories participate in continuous quality improvement (CQI) activities.
Goals and Priorities
Goals and priorities include the following:
Reducing the prevention and treatment gaps for adolescent girls and young women (AGYW), children, and key populations (KP);
Strengthening national and local programmatic, financial, and community leadership;
Designing new partnerships with key private, public, and multi sector entities that can complement existing programs and expand reach;
Utilizing the PEPFAR platform for broader disease surveillance and public health programming, consistent with the PEPFAR legislative and funding authority;
Investing in the scale-up of cutting edge behavioral, and implementation science to bend the curve on new infections;
Improving the care and treatment of HIV/AIDS, sexually transmitted infections (STIs), and related opportunistic infections by improving STI management; enhancing laboratory diagnostic capacity and the care and treatment of opportunistic infections; interventions for intercurrent diseases impacting HIV infected patients including tuberculosis (TB); and initiating programs to provide anti-retroviral therapy (ART);
Strengthening the capacity of countries to collect, use, and share surveillance data and manage national HIV/AIDS programs by expanding HIV/STI/TB surveillance programs and strengthening laboratory support for surveillance, diagnosis, treatment, disease monitoring, and HIV screening for blood safety; and
Developing, validating, and/or evaluating public health programs to inform, improve, and target appropriate interventions, as related to the prevention, care and treatment of HIV/AIDS, TB, and opportunistic infections.
Funding Information
Approximate Total Fiscal Year Funding: $5,000,000
Total Period of Performance Length: 5 year(s)
Expected Number of Awards: 1
Approximate Average Award: $5,000,000 Per Budget Period
Target Populations 
The target populations for this NOFO include adults and children living with HIV, infants who are exposed to HIV, pregnant and breastfeeding women attending the antenatal clinic and prevention of mother to child transmission of HIV (PMTCT) clinics, health care workers and laboratory professionals.
Eligibility Criteria
Government Organizations:

State governments or their bona fide agents (includes the District of Columbia)
Local governments or their bona fide agents
Territorial governments or their bona fide agents in the Commonwealth of Puerto Rico, the Virgin Islands, the Commonwealth of the Northern Marianna Islands, American Samoa, Guam, the Federated States of Micronesia, the Republic of the Marshall Islands, and the Republic of Palau

State controlled institutions of higher education
American Indian or Alaska Native tribal governments (federally recognized or state-recognized)
Non-government Organizations
American Indian or Alaska native tribally designated organizations
Other
Ministries of Health
For more information, visit Grants.gov.