Deadline: 20-Mar-23
The Substance Abuse and Mental Health Services Administration (SAMHSA), for Center for Substance Abuse Treatment (CSAT), is accepting applications for fiscal year (FY) 2023 for the Grants for the Benefit of Homeless Individuals program.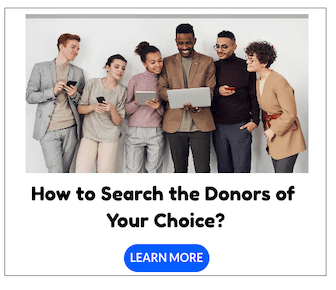 The purpose of this program is to provide comprehensive, coordinated, and evidence-based treatment and services for individuals, including youth, and families with substance use disorders (SUDs) or co-occurring mental health conditions and SUDs (CODs) who are experiencing homelessness.
This program supports the development and/or expansion of the local implementation of a community infrastructure that integrates behavioral health treatment, peer support, recovery support services, and linkages to sustainable permanent housing.
Funding Information
Estimated Total Available Funding: Up to $15,700,000
Estimated Number of Awards: 32
Estimated Award Amount: Up to $500,000 per year per award
Length of Project Period: Up to 5 years
Activities
SAMHSA funds will support three primary types of activities:
behavioral health outreach, treatment and recovery-oriented services;
coordination of housing and services to support the implementation and/or enhance long-term sustainability of integrated community systems that provide permanent housing and supportive services; and
efforts to engage and connect individuals with SUD or COD, who are experiencing homelessness to resources for health insurance, Medicaid, and mainstream benefits programs (e.g., Supplemental Security Income (SSI)/Social Security Disability Insurance (SSDI), Temporary Assistance for Needy Families (TANF), Supplemental Nutrition Assistance Program (SNAP), etc.).
Eligibility Criteria
Eligible applicants are community-based public and private non-profit entities.
State governments and territories
County governments
City or township governments
Special district governments
Native American tribal governments (federally recognized)
Native American tribal governments (other than federally recognized)
State-Recognized Tribes
Other Tribal Entities

Tribal organizations
Consortia of tribes or tribal organizations
Urban Indian Organizations
Education Organizations
Independent school districts
Public and state-controlled institutions of higher education
Private institutions of higher education
Education agencies/authorities serving children and youth residing in federally
recognized American Indian/Alaska Native (AI/AN) tribes

Non-profit Organizations

Non-profits having a 501(c)(3) status with the Internal Revenue Service (IRS), other than institutions of higher education
Non-profits that do not have a 501(c)(3) status with the IRS, other than institutions of higher education, including entities with 501(c)(4) status (civic leagues, social welfare organizations, and local associations of employees) and 501(c)(5) status (labor organizations).
For more information, visit Grants.gov.