Deadline: 14-Dec-22
Now actors responsible for regional development (RUA) can apply for funding for regional business support.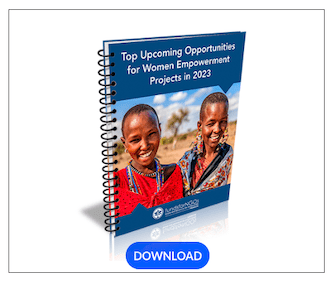 The support should, among other things, contribute to increased attractiveness, increased added value, finding new markets and contributing to a green and digital transition in small and medium-sized companies. Important aspects for long-term competitiveness and attractiveness are to work to increase inclusion, equality and diversity for a broadened entrepreneurship throughout Upper Norrland. The companies' creativity and commitment is a necessity in the work to contribute to sustainable local and regional development, contributes to the region's welfare and opportunities for synergy effects in the green transition.
The call is only open to regions and other actors responsible for regional development with an approved aid scheme that enables aid to be granted to companies. The target group for the efforts are small and medium-sized companies with good adaptability and a willingness to invest in development, renewal and innovation. The purpose of the efforts is to provide support to viable companies with a need to meet new conditions, which have the capacity to invest in sustainable growth.
With the goal of promoting companies' competitiveness, the following thematic orientations are desirable: increased attractiveness and competitiveness, innovation, internationalization and digital and green transition. The efforts also need to target investments in individual companies.
Objectives
Political objective 1: a smarter Europe/Priority: Smart specialization in digitalisation, entrepreneurship and skills supply
Specific objective: SME growth and competitiveness.
Global Goals
The funding will contribute to fulfilling the following global goals:
Global Goal 5 Equality
Global Goal 8 Decent working conditions and economic growth
Global goal 9 Sustainable industry, innovations and infrastructure
Global Goal 10 Reduced inequality
Global Goal 11 Sustainable cities and communities
Global goal 12 Sustainable consumption and production
Global Goal 17 Implementation and Partnership
Examples of desirable specializations
Initiatives that increase the companies' attractiveness and competitiveness

In order to strengthen the competitiveness of companies and contribute to increased attractiveness of the business world, efforts are needed that promote knowledge about equality, integration and diversity as competitive advantages and attractiveness for strengthened entrepreneurship and entrepreneurship.

Innovation

Investments are needed in activities that stimulate entrepreneurs throughout the region to new establishment, expansion and innovation contribute to economic development and a reduction in inequality within the region. In order to safeguard innovation power and growth potential, it is important that the projects ensure that support is distributed equally and reaches a diversity of entrepreneurs.

Internationalization

The region's companies need to increase their presence on growing global markets, not least considering that developments in many emerging countries lead to increased demand for goods and services in areas where Upper Norrland's companies are far ahead in development. Internationalization should be a natural step in companies' development, while different industries have different needs for support in internationalization and export.

Digital and green transition

The business support should contribute to the long-term strengthening of a competitive and sustainable business life in Upper Norrland by facilitating a digital and green transition and development in existing companies.
The efforts must also be linked to one, or some, of the program area's areas for smart specialization. Within the regions' focus areas for smart specialization, the hospitality industry and cultural and creative industries are included as important areas for diversifying the business structure.
Funding Information
In the call, SEK 150 million is allocated, a maximum of 40 percent of the project's budget.
An implementation project can last up to 40 months. Larger structural investments such as framework projects may in exceptional cases be granted a longer project time.
Eligibility Criteria
Regions and actors responsible for regional development with an approved support scheme also have the opportunity to apply for: framework projects for regional business support in accordance with the current special regulation for framework projects.
Sole traders and private individuals cannot apply for the support.
For more information, visit tillvaxtverket.