Deadline: 02-Nov-21
The House of Europe has announced the applications for Infrastructure Grants to support professional and creative exchange between Ukrainians and their colleagues in EU countries.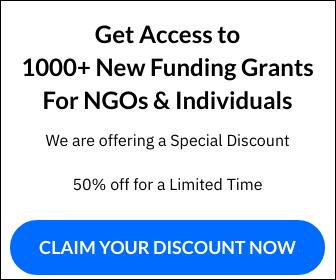 What does the grant offer?
Up to € 10,000 for the purchase of furniture, equipment and appliances, which you can arrange a cozy public space or strengthen the capacity of your organization. Shopping should be in your use for at least a year.
A small fee for project administration for one team members – up to 5% of the total grant amount
What will you get?
From EUR 5,000 to EUR 10,000 on furniture, gadgets, and equipment to organise a modern public space or carry out the projects living up your cities' or village's cultural life
An honorarium for one member of the team for the management of the grant — up to 5% of the overall sum
An understanding of grant schemes and the grant history, coming in handy while acquiring funding in the future
Membership of your alumni community, offering contacts with the managers of the incredible cultural projects from all over Ukraine, networking meet-ups, and even more grants
Eligibility Criteria
Non-profit public organizations in the field of culture.
You must be a legal entity registered in Ukraine.
Ineligible
State and municipal cultural institutions.
Profit-generating organizations.
Individuals.
Individual entrepreneurs (PE).
Religious organizations.
Political organizations.
For more information, visit https://houseofeurope.org.ua/en/opportunity/269