Deadline: 19-Feb-21
Are you a registered charitable organization, municipality or Indigenous community seeking funding to support safe programming in your community in Ontario? If so, you may be eligible to apply for the new Community Fund from Hydro One!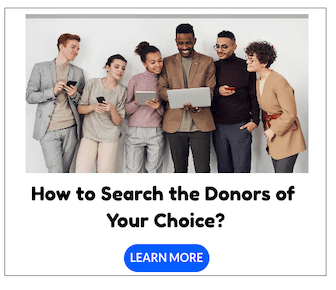 Hydro One has introduced a community fund as a new way to support organizations promoting safety. By supporting the organizations who energize life for so many we are able to build safer and more resilient communities.
The COVID-19 pandemic has brought new challenges to the organizations on the ground supporting community well-being. Community organizations are working tirelessly to adjust their operations to respond to new challenges and address urgent local needs.
Funding Information
Grants of up to $25,000 will be awarded to the recipients.
Examples of Potential Projects
A local youth shelter is requesting funds to purchase personal protective equipment and adapt their youth housing facilities to make them safe and physically distant.
A municipality is fundraising to upgrade their outdoor recreation trails to support community well-being.
Eligibility Criteria
The Fund will support initiatives that improve safety in communities across Ontario. Organizations must adhere to the following criteria to be eligible:
Meet Hydro One Community Investment Policy (Canadian registered charity, non-profit and non-political affiliation).
Address one or more of our core focus areas:

Improve community physical or emotional safety.
Support well-being and inclusion through community programming.
Stand up for cultural diversity in their communities through programs, services and funding.

Operate in Ontario.
Have clear objectives and a measurement plan.
Identify community impact and specify the number of anticipated beneficiaries through the project.
How to Apply
Review funding criteria to ensure your organization is eligible to apply.
Complete the online application form and make sure to title your application "Community Fund – (Your title)" I.e. "Community Fund – Providing mental health training to frontline workers".
Once your application is successfully submitted, you will receive a response from confirming your submission.
Hydro One will notify the recipients directly.
For more information, visit https://www.hydroone.com/about/building-safe-communities/community-fund
\" target=\"_blank\" rel=\"noopener\">\u00a0<\/a>confirming your submission.<\/li>\r\n \t
Hydro One will notify the recipients directly.<\/li>\r\n<\/ol>\r\n<\/div>\r\n<\/div>\r\nFor more information, visit https:\/\/www.hydroone.com\/about\/building-safe-communities\/community-fund","post_title":"Hydro One inviting Applications for Community Fund - Canada","post_excerpt":"","post_status":"publish","comment_status":"closed","ping_status":"closed","post_password":"","post_name":"hydro-one-inviting-applications-for-community-fund-canada","to_ping":"","pinged":"","post_modified":"2021-01-20 04:50:53","post_modified_gmt":"2021-01-20 04:50:53","post_content_filtered":"","post_parent":0,"guid":"https:\/\/www2.fundsforngos.org\/?p=49333","menu_order":0,"post_type":"post","post_mime_type":"","comment_count":"0","filter":"raw"}, "widget_id" : "nnrobots_related_posts_0", "shortcode": true, }; $.post("https://www2.fundsforngos.org/wp-admin/admin-ajax.php", data, function(response) { var data = jQuery.parseJSON(response); $("#" + data.widget_id).append(data.content).hide().fadeIn();}); });