Deadline: 2 September 2016
The International Federation of Coalitions for Cultural Diversity (IFCCD) with the support from the International Organization of the Francophonie offers a limited number of scholarships participation in a training IFCCD on strengthening capacity of Coalitions for Cultural Diversity francophone Africa, meeting in Bamako, Mali, from 13 to 16 November 2016.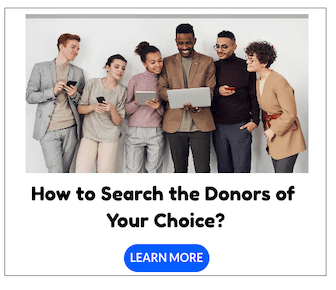 The Malian Coalition for Cultural Diversity (CMDC) sought the support of the Federation in the framework of its project development workshops of the Plan of Actions 2017 – 2021 which aims to strengthen its action and professionalization capacity Malian cultural sector. The Moroccan Association for its Roots will perform his "2nd States General of Culture in Morocco" (CMT) from 10 to 12 November 2016 in Casablanca, during which will be presented the results of the national survey on cultural practices of Moroccan, conducted with support from the IFCD. These CMT opened a window of opportunity for the Malian Coalition by which its executives can draw on examples of good practice, receive training that will help restore IFCCD in Bamako as part of this project to strengthen and position itself as Relay trainers to other African countries.
IFCCD intends to build project around these two concurrent meetings in order to contribute to building coalitions for cultural diversity in Francophone Africa. The meeting in Bamako is part of the continuing training courses organized by the IFCCD.
Benefits
International transportation costs
Accommodation
Per Diem for the duration of stay
Eligibility Criteria
Be a national of one of the OIF member countries;
And member of a national coalition for cultural diversity in Africa or representative of an organization that adhered to the Federation as an associate member;
Speak French, language in which the meeting will take place.
How to Apply
Interested applicants must send their applications at the address given on the website along with following documents.
Curriculum vitae
Motivation letter of maximum two pages, including the following:

A brief inventory of cultural policy in your country;
An overview of the activities you engage in favor of cultural policy in your country;
The actions that you undertake after training to disseminate the information received and the skills acquired;

Letter of Support from the National Coalition for Cultural Diversity in your country and / or professional association represented.
Eligible Countries
Albania, Principality of Andorra, Armenia, Kingdom of Belgium, French Community of Belgium, Benin, Bulgaria, Burkina Faso, Burundi, Cambodia, Cameroon, Canada, Canada-New-Brunswick, Canada-Quebec, Cape Verde, Central African Republic, Chad, Comoros, Congo, Cyprus, Democratic Republic of the Congo, Djibouti, Dominica, Egypt, Equatorial Guinea, France, Gabon, Ghana, Greece, Guinea, Guinea-Bissau, Haiti, Ivory Coast, Laos, Lebanon, Luxembourg, former Yugoslav Republic of Macedonia, Madagascar, Mali, Morocco, Mauritius, Mauritania, Moldova, Monaco, Niger, Qatar, Romania, Rwanda, Saint Lucia, Säo Tomé and Principe, Senegal, Seychelles, Switzerland, Togo, Tunisia, Vanuatu, Vietnam.
For more information, visit IFCCD Call for Applications.