Deadline: 16-Mar-23
The European Commission (EC) is seeking applications for the Innovation Fund Large Scale Projects under the theme of General Decarbonisation.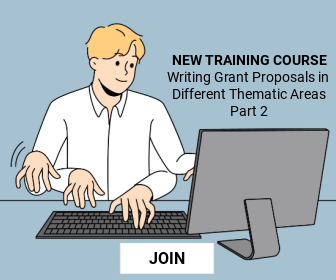 Funding Information
The available call budget is EUR 3 000 000 000 for grants and EUR 6 000 000 for project development assistance (PDA) support.
General Decarbonisation: EUR 1 000 000 000
Operate at least 5 years after entry into operation
Activities that can be Funded
The following activities can be funded under this topic:

activities that support innovation in low-carbon technologies and processes
including environmentally safe carbon capture and utilisation (CCU) that contributes substantially to mitigating climate change, as well as products substituting carbon-intensive ones produced in sectors
activities that help stimulate the construction and operation of projects that aim at the environmentally safe capture and geological storage of CO2 (CCS)
activities that help stimulate the construction and operation of innovative renewable energy and energy storage technologies.
Geographic Location
Proposals must relate to activities taking place in EU Member States, Norway or Iceland. Projects may also be located in Northern Ireland on the condition that the project concerns the generation, transmission, distribution or supply of electricity.
Eligibility Criteria
In order to be eligible, the applicants (beneficiaries and affiliated entities) must:

be legal entities (public or private bodies)
be established in one of the eligible countries: any country in the world.

Beneficiaries and affiliated entities must register in the Participant Register before submitting the proposal.
Specific cases:

Natural persons: Natural persons are NOT eligible (with the exception of selfemployed persons, i.e. sole traders, where the company does not have legal personality separate from that of the natural person).
International organisations: International organisations are eligible. The rules on eligible countries do not apply to them.
Entities without legal personality: Entities which do not have legal personality under their national law may exceptionally participate, provided that their representatives have the capacity to undertake legal obligations on their behalf, and offer guarantees for the protection of the EU financial interests equivalent to that offered by legal persons.

Projects must comply with EU policy interests and priorities (such as environment, social, security, industrial and trade policy, etc).
Only projects with a total capital expenditure above EUR 7 500 000 will be eligible under this call. The grant awarded may be lower than the amount requested.
Project duration normally ranges between 3 and 15 years, from grant signature to the final payment.
The project must reach financial close within four years after grant signature.
For more information, visit https://bit.ly/3FJIR9j