Deadline: 1-Dec-21
Applications are now open for the Joyce Foundation's Grant to advance racial equity and economic mobility in the Great Lakes region.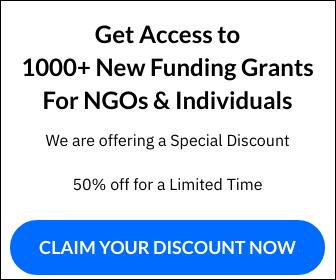 Through its grantmaking and other policy-focused efforts, the Foundation seeks to:
Racial Equity: Incorporate the voices of, and achieve more equitable outcomes for, Black, Indigenous and people of color (BIPOC) communities in the Great Lakes region.
Economic Mobility: Improve the ability of individuals in the Great Lakes region to move up the economic ladder within a lifetime or from one generation to the next.
Next Generation: Incorporate the voices of, and improve outcomes for, the next generation of Great Lakes residents, defined as young people born after 2000.
Core Programs
The Foundation support policy research, development, and advocacy in six program areas: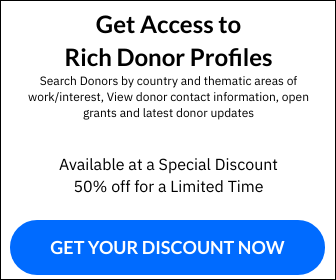 Culture: The Joyce Foundation aims to address these racial inequities and help the sector recover and build long-term stability and resilience to make Chicago a robust center where artists of color and organizations of color can thrive for years to come.
Democracy: The democracy has faced numerous threats in recent years, from voter suppression and gerrymandering to targeted disinformation and related efforts to undermine public confidence in elections and government. Election administration is inconsistently funded, and voter experiences vary widely from zip code to zip code. In addition, a long-overdue national reckoning with systemic racism compels them to examine the ways in which government processes exclude rather than include all residents.
Education & Economic Mobility: The Foundation will advance policies to ensure young people of color and those in marginalized communities have effective, diverse K-12 educators, and smooth pathways from high school through college and into the workforce.
Environment: Working to solve the long-term environmental challenges that threaten the next generation in the Great Lakes region.
Gun Violence Prevention & Justice Reform: The Joyce Foundation has been committed to supporting research, education, and policy solutions to reduce gun violence and help make communities safer.
Journalism: Seeking to deepen the impact of foundation investments in policy, by supporting journalism that shines a light on conditions they hope to change, policies they endorse, and success stories that present solutions to problems.
Funding Information
The Joyce Foundation has budgeted 2021 charitable distributions of $50 million on assets of $1.1 billion.
Eligibility Criteria
The Foundation funds efforts to address state and local public policy in the Great Lakes region, which they define as Illinois, Indiana, Michigan, Minnesota, Ohio and Wisconsin; and national public policy designed to have impact on these Great Lakes states.
In addition, individual programs may have specific geographic priorities for funding.
For more information, visit https://www.joycefdn.org/apply