Deadline: 17-Feb-23
The Leeds Community Foundation is delighted to launch The Leeds Fund once again this year. It is a unique fund, developed following feedback from the sector about what organisations really need in order to focus on their survival and resilience in these challenging times.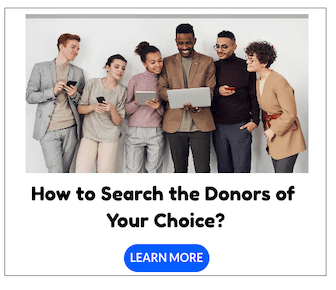 This will be their third cohort of strategic grants focused on addressing the resilience of Community Organisations: meaning they are interested in how their funding can support the development of Community Organisations themselves, rather than funding specific projects or supporting specific groups of people to achieve outcomes. By funding in this way, they believe they have the best chance of creating a sustainable impact on inequalities in Leeds and they know this kind of funding is all too rare in the sector.
This fund is designed to cover the core costs of Community Organisations and encourage strategic development work alongside daily delivery. In developing The Leeds Fund in this way, they hope that it gives their sector the best chance of delivering effectively, thriving and surviving – in the years ahead.
Funding Information
They will be making in the region of 12 fixed grants of £30,000 over two years (£15,000 per organisation per year) for those with an annual income between £75k-£500k.
They will be making in the region of 4 fixed grants of £30,000 over two years (£15,000 per organisation per year) for those with an annual income between £500k-£1m who can demonstrate that funding them will result in support for the resilience of other organisations in the wider third sector.
Types of activities that can be funded
Examples of development areas the programme can support:

Operational change

Developing/changing your delivery/operating model in response to external environment
Adapting the way you work to make you more sustainable (e.g. IT infrastructure)
Developing new services

Staff development

Understanding organisation needs
Training and development needs analysis and planning
Restructuring staff teams

Funding and finance

Getting a grip on your financial position
Reshaping/identifying funding model
Financial planning and budget-setting

Purpose and culture

Developing/articulating your mission, vision, values
Reflecting on organisational culture and impact

Governance

Reviewing current governance arrangements
Rebalancing and/or restructuring governance model
Improving working relationships between staff and board

Strategy and planning

Developing greater awareness of the external environment (political, economic, local and national)
Developing an organisational strategy
Annual planning and review cycle
Horizon scanning and SWOT analysis etc.

Monitoring and Evaluation (MEL)

Measuring activity and impact
Demonstrating value
Using MEL as a learning tool to drive future change

Partnerships and collaboration

Stakeholder mapping to identify existing networks and opportunities
Identifying, assessing and developing new partnerships.
What can the Fund support?
This funding programme is designed to cover the cost of community organisations being able to take the time and space to step back from delivery and undertake strategic development work. It gives busy leaders and teams the support and resources to:

Reflect on their successes and understand what makes them resilient
Unpick challenges to understand root causes
Identify priority development objectives to support long term resilience
Plan and work towards achieving those objectives
Learn and adapt throughout the programme.
Eligibility Criteria
Charities, social enterprises or other charitable organisations from the third sector that:

Are registered with the Charity Commission or Companies House
Have an annual income in their last accounts between £75k and £1m per annum
Are delivering work that meets needs and has a clear impact on their communities (evidenced by data you already collect: this could be impact data, case studies or testimonies of people who benefit from your work)
Want to learn and adapt to become a more stable and resilient organisation in the long-term and to work with other community organisations.
Have the support and buy-in to this programme from your trustees as well as staff and volunteers
Are based in and delivering the majority of your work in Leeds
Have been operating for at least 2 years
Have at least one paid member of staff who can commit a proportion of their time to the strategic development work this programme will fund (they will want to know who this person is, and have regular contact with them, but they can be recruited once your application is successful).
Have a management committee/board of directors/trustees of at least three unrelated people
Have a bank account under the name of the group with at least two unrelated signatories.
For more information, visit Leeds Fund Strategic Grants.