Deadline: 2-Dec-22
The State Government of Victoria is launching the LGBTIQ+ youth safe spaces for Western Victoria 2023–25 (Safe Spaces) program in response to the health and wellbeing inequalities experienced by LGBTIQ+ young people living in Western Victoria.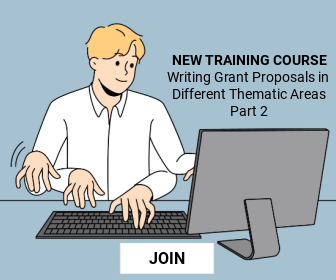 The aim of the program is to promote social connection and address the rates of suicide and mental ill-health among LGBTIQ+ young people in this region.
The program will also support actions delivered under priority area 4, by creating safe, strong and sustainable communities through the design of LGBTIQ+ inclusive public spaces and increasing LGBTIQ+ community connections.
Objective
Safe Spaces will help to reduce psychological distress and suicidality, and improve the health and wellbeing of LGBTIQ+ young people living in Western Victoria. The program will fund a place-based approach that provides increased and safer access to medical and mental health and wellbeing support for LGBTIQ+ young people and their families. It will also provide safer places for these communities to go to, and encourage more welcoming and inclusive environments throughout Western Victoria.
Funding will be used to lease and establish physical Safe Spaces sites to be located in Ballarat and Geelong, with capacity for outreach services on the Surf Coast.
Funding Information
What funding is available? The Safe Spaces program is offering one grant of up to $2.85 million (excluding GST). The successful organisation will receive funding in three phases, scheduled once a year across 2022–2025.
This grant funding will be scheduled as:

$950,000 for 2022–23
$950,000 for 2023–24
$950,000 for 2024–25.

The program will require milestone acquittal reporting before the release of funding in each phase. Applications are limited to one per organisation. Partnership or consortium applications with a lead organisation are encouraged to apply.
Funding Priorities
Priority will be given to applications that:
Draw on and build the capacity of local organisations to provide inclusive, safe, non-judgemental services, activities and events for LGBTIQ+ young people, and their families of choice and birth.
Include an intergenerational approach to delivery that fosters networks of support and inclusion between local LGBTIQ+ young people and local LGBTIQ+ elders.
Develop and deliver peer mentoring and peer support networks to create sustainable local support systems, drawing on the lived experience of individuals and communities
Take a locally led, intersectional approach to program and service delivery, which includes consideration of cultural safety.
Incorporate co-design in the development of the program and service response. The Safe Spaces program team will also cultivate partnerships for in-kind delivery of outreach to LGBTIQ+ young people across Ballarat, Geelong and the Surf Coast. Key areas for prioritisation will be for clinical service providers, including general practitioners, psychologists, counsellors and other relevant professionals, to:
Provide avenues for therapeutic counselling and support to young people who identify as LGBTIQ+, and to their families. This work must include community engagement to ensure safe and sustainable processes and referrals.
Deliver general health and mental health promotion initiatives that focus on LGBTIQ+ youth and on LGBTIQ+ communities more broadly.
Eligibility Criteria
To be eligible for funding, the organisation or group must be either:

A community, not-for-profit or peak community body based in Victoria that is an incorporated legal entity under the Corporations Act 2001 (Cth) or the Associations Incorporation Reform Act 2001 (Vic), or a similar type of organisation.
A social enterprise with a clearly stated purpose or mission related specifically to supporting LGBTIQ+ communities.

The organisation must also:

Be operating for and across the LGBTIQ+ sector or communities, or clearly demonstrate a partnership with an LGBTIQ+ community organization.
Provide culturally safe practices that enables optimal health, wellbeing and safety outcomes for Aboriginal, and multicultural and multi-faith communities.
Have a current Australian Business Number (ABN), or have auspice arrangements with an organisation that has a current ABN. To check your ABN, visit the Australian Business Register.
Have an appropriate level of Public Liability Insurance to cover all aspects of the program, or an auspice arrangement with this insurance cover.
Not have any overdue deliverables from other grants provided by the department.

An LGBTIQ+ organisation or group:

Provides services to LGBTIQ+ communities, which may be paid or unpaid, and may include health, wellbeing, entertainment, arts and culture services.
Services one or multiple LGBTIQ+ communities.
Has a clear and evidenced purpose to provide a service for LGBTIQ+ people.
For more information, visit https://www.vic.gov.au/lgbtiq-youth-safe-spaces-grant