Deadline: 3-Feb-23
The Charles Hayward Foundation is now inviting applications for its Main Grant Programme under Social and Criminal Justice to prevent people entering the criminal justice system and to support those already in the system to move on and rebuild their lives.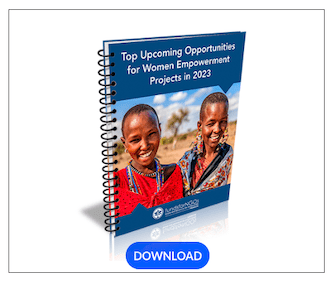 They fund early intervention programs with young children and their families, tailored preventative work with young people at risk, and holistic support services aimed at reducing re-offending and helping re-settlement.
Funding Priorities
The trustees look for a holistic approach addressing multiple and complex needs with a range of appropriate interventions.
They like to see programs tailored to individual needs and local situations involving families and communities; these can be designed and delivered in partnership.
The Foundation is open to creative and specialist approaches and trialling new solutions.
Programs should be of appropriate duration and intensity, have a clear rationale and be properly monitored and evaluated.
There should be a plan for the future, including an 'exit strategy'.
Funding Information
The trustees will fund projects over one to three years with grants of £15,000 – £25,000 per annum.
They may invest up to £25,000 in a pilot project, if it addresses complex problems in an innovative way and may lead to replication if proven effective.
What do they fund?
Targeted early intervention programmes aimed at reaching the most troubled and vulnerable families in a community.
Preventative and diversionary projects for young people at risk of offending including tailored interventions identifying and addressing the particular needs of girls and young women.
Programmes, particularly those with a focus on young offenders, combining prison based and community interventions dealing with rehabilitation of offenders, accommodation and support on release, helping with maintaining family relationships, mentoring, and mapping and creating pathways to employment.
Schemes offering viable alternatives to custody, in particular for women and young people.
Programmes of support directed towards rehabilitating the victims of domestic abuse and criminal exploitation.
What do they don't fund?
Policy and research
Short-term interventions
Trips and youth volunteering
Uniformed organizations
Generic youth programs
Capital projects
Eligibility Criteria
If you are a UK registered charity and have an annual income of more than £350,000 you may submit an application under the main grant programme. Please note they are unlikely to make a grant to large charities which have endowments, make grants themselves, hold large reserves and/or have substantial contractual arrangements with the government.
For more information, visit Charles Hayward Foundation.