Deadline: 3-Apr-23
The Government of South Wales is seeking applications for its Medical Devices Fund to provide support to individuals, companies, public and private hospitals, medical research institutes, universities and the medical devices industry, to take local innovation to market.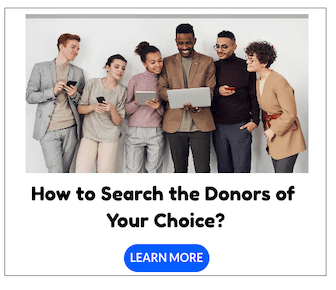 It also seeks to increase the uptake of NSW medical devices by the health system where they are cost effective and contribute to improved patient outcomes.
Principles
The following principles will apply to the Medical Devices Fund:
The project must be capable of potentially:

Improving patient care and/or health wellbeing;
Generating, economic, social and/or environmental benefits to NSW.

Funding will be open, competitive and merit based, while maintaining commercial-in-confidence requirements.
Funding can be used for purposes including:

Proof-of-concept, prototyping and piloting studies
Manufacturing samples for product trials;
Conducting market and product assessments;
Engaging a consultant to locate other national and international trials and research relevant to the product under development; and
Conducting clinical assessments.

The Fund will support a cross-section of products across a range of applications throughout the medical device product life-cycle (Technical Device concept demonstrated to marketing).
The Fund will not support activities which are deemed to be research.
The Medical Devices Fund Expert Panel will have sufficient flexibility to tailor funding support according to what it believes is required to assist the development and commercialisation of a medical device.
Funding & Duration Information
Funding will be in the range of $500,000 to $5 million, depending on the product's stage of development, over a period of one to three years.
The Ministry of Health requires repayment of the grant once the recipient earns a profit through the commercialisation of the device.
The specific terms of this repayment such as time period, interest and other factors will be agreed on as part of the contract negotiations.
Project
Demonstrate the potential state, national and/or international significance of the medical device and show how it will improve people's health and well-being.
Demonstrate how the medical device will potentially deliver economic, social and/or environmental benefits for NSW.
Demonstrate how the medical device will result in:

Improved clinical outcomes.
Improved practice efficiency or effectiveness.
Improved ease of use.
Improved quality.
Improved safety.
Eligibility Criteria
The Medical Devices Fund can be accessed by eligible NSW organisations with innovative medical devices/technologies supported by NSW intellectual property.
Eligible organisations include public and private hospitals, medical research institutes, universities, start-ups and established SMEs. An applicant must be:

A financially viable company or commercial enterprise with the parent company based in NSW (e.g. location of manufacturing jobs, headquarters based in NSW, NSW investment,) and be able to provide evidence that the proposal connects and benefits NSW; have an Australian Business Number (ABN); typically with an annual turnover of less than $25 million; and is a legal entity; or
An individual based in NSW who agrees to form such an entity so that NSW Government can enter into legally binding funding agreements; or
A NSW public research organisation applying through its appropriate technology transfer office, or the CEO or equivalent of the research organisation.
For more information, visit NSW Health.