Deadline: 22-Jul-22
The MSE Charity is seeking applications for the Developing Resilience to support UK voluntary groups deliver financial life skills, which make a lasting impact on the way people think, behave and manage their money.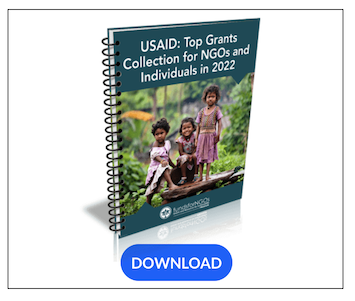 The Developing Resilience project focuses on providing urgent money guidance and emergency debt help to those in need of support through the cost of living crisis.
Objectives
Specific:

To deliver crisis support, advocacy support and financial literacy training using CAB approved resources to Dementia Carers living in Birmingham and Solihull who are experiencing debt and money management issues.
To deliver financial skills and confidence building sessions to adults with learning disabilities living in Swindon. This will include one to one work and where relevant small group work.

Achievable:

The outputs are based on numbers that can be supported using a 7 hour a week post and a volunteer.
Through experience of delivering project for adults with learning disabilities they know they can deliver 4 short courses over a year, based on the work of a 5 hour per week project co-ordinator post.

Relevant:

Debt Advisory Agencies in Birmingham and Solihull have reported a 30% increase in enquiries in the last 6 months.
They work with a group of adults with learning disabilities to develop independence skills. This work does not cover financial capability, so there is a gap in what they offer. From their experience of working with this client group they know there is a need for a  personalised approach that enables and empowers individuals.

Time Bound:

A one year funding period will enable them to make a positive impact on the financial literacy of people with mental illness. Due to health matters, family issues etc…they envisage some beneficiaries may need to start and stop their engagement with the project, and re-join their training sessions at a later date.
A one year funding period will enable them to make a positive impact on the information and training that professionals receive. They will be able to give an overview of the financial landscape at the time and give professionals information on reliable sources in the future.
Outcomes
10 Volunteers will report being more confident about helping with financial learning, and will have been upskilled to deliver services in the future.
4 community partner organisations will report improved awareness of the financial needs of people with mental health issues.
50 young people to immediately apply their learning in a practical way, as a result people will report self pride and  greater confidence about managing money.
90% of attendants will be able to manage their food budgets more wisely.
70% of people attending will demonstrate improved communication about financial matters.
Eligibility Criteria
MSE Charity can make grants to organisations which must be either a UK registered charity, community interest company, credit union or a not-for-profit company limited by guarantee or social enterprise company.
The area of benefit is limited to activities in England, Wales, Scotland and Northern Ireland.
For more information, visit https://www.msecharity.com/how-to-apply/application-guidance