Deadline: 2-Dec-21
The Australian Government has launched the applications for the National Careers Institute Partnership Grants Program to deliver innovative career guidance services for people at all stages of their careers.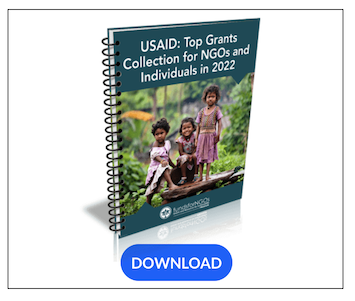 The National Careers Institute Partnership Grants program provides grants from $20,000 to $350,000 for up to 12 months to enhance partnerships with industry, employers, schools and tertiary institutions to deliver innovative career advisory products and services for people at all stages of their careers.
Objectives
The objectives for round 3 of the program are to:
create greater awareness of career pathways and career information for women with a focus on women returning to work from a career break, women in non-traditional industries and occupations, or industries where women are under-represented (including at senior levels)
contribute to an evidence base for addressing the needs of women undertaking training and apprenticeships
enhance partnerships between industry, employers, schools and tertiary providers that support women through traditional and non-traditional career pathways.
Funding Information
The Australian Government has announced a total of $12.5 million over two years from 2021-22 to 2022-23 for two additional grant funding rounds for the Partnership Grants program. For this grant opportunity, there is up to $10 million available over two years.
Grants from $20,000 to $350,000, for projects up to 12 months.
The maximum project period is 12 months.
Intended Outcomes
The intended outcomes of the program are:
enhanced career pathways that help women of working age to reach their full career potential
increased understanding by women of skills and attributes sought by employers including in new and emerging industries
stronger local collaboration in the delivery of career guidance to women of working age
improved quality of locally based career guidance to women of working age.
Who is this for?
Grants are for entities that contribute to career guidance services including industry, employers, schools, tertiary providers, local and state governments and researchers.
Eligibility Criteria
To be eligible you must have an Australian business number (ABN) and be one of the following entities:
an entity, incorporated in Australia
an incorporated not for profit organisation
a secondary school that is registered with a state or territory authority
an Australian local government agency or body as defined in section 14 of the guidelines
an Australian State/Territory Government agency or body.
Joint applications are mandatory and you must have a lead organisation who is the main driver of the project and is eligible to apply. For further information on joint applications, refer to section 7.1 of the grant guidelines.
A government school that does not have its own ABN may apply using their state or territory department's ABN in their application.
For more information, visit https://business.gov.au/grants-and-programs/national-careers-institute-partnership-grants-program-round-3