Deadline: 28-Oct-21
Do you represent an international company? The entire production chain is not always transparent. You may not be aware of child labour in your production chain. Entrepreneurs that actively want to end child labour in their chain, can get support from the Fund against Child Labour (FBK) programme.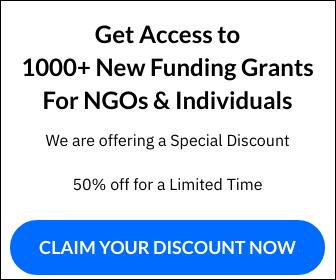 FBK is a five-year subsidy programme (2018 – 2022) with several opportunities to apply. In 2021, the budget is 5.5 million euros, divided into 2 openings.
You may apply for a subsidy of no more than €475,000 for each project, representing a maximum of 70% of the total project costs. FBK will subsidise at least 11 projects each year.
For whom?
FBK helps Dutch entrepreneurs that want to:
research the root causes of child labour in their production chains;
take actions to prevent child labour at a local level;
take measures to prevent child labour in their businesses.
They can support your project with a subsidy and a knowledge project. They inform you, advise you, and share knowledge.
Partnership
One of the conditions to apply is that your company finds partners. Your company must have partners with:
Your partnership consists of at least:

1 Dutch company
1 NGO, and
1 local company.

If you do not have a partnership with a local company yet, please explain in the project proposal how you will include a local company in your project. Only a Dutch company or NGO can apply for a subsidy.
For more information, visit https://english.rvo.nl/subsidies-programmes/fbk