Deadline: 29-Jul-22
The Auckland Council is pleased to announce a call for applications for the Puketapapa Local Grant Program.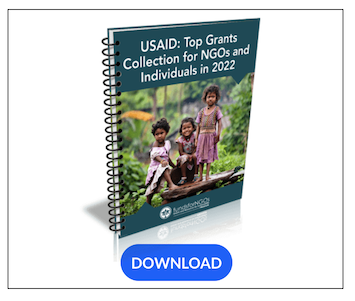 Objectives
The Puketapapa Local Board welcomes grant applications that align with the following local board plan objectives:

Note: these objectives relate to the local board initiatives as outlined in the local board plan:

Improved community understanding of te ao Māori
Communities with a sense of belonging and identity, and pride in the diversity
Inclusive, interconnected and supportive neighbourhoods
Places that they live, learn, work and play support us to have healthier, more active lifestyles
Strong local youth voice and leadership
They all take care of waterways, parks and public spaces
The people live more environmentally friendly lifestyles
A well-used network of facilities and public spaces that are inviting, safe, and promote wellbeing
Improve local skills so they match local opportunities
The people are able to help their communities and others
Types of Projects
Community
Events
Heritage
Sports and recreation
Funding Information
Grant value: $2000 – $10000
Outcomes
The grants programme will be targeted towards supporting the following outcomes, as outlined in the local board plan:

Inclusive communities that are healthy, connected and thriving
The people speak up and help shape the future
The environment is protected and enhanced for present and future generations
Well-planned neighbourhoods and vibrant public spaces
Thriving local economy with opportunities to learn, work and volunteer
Eligibility Criteria
Commercial entities may apply for grants only where there is a clear and direct benefit for the wider community. "Profit generated by a grant-funded project, event or activity may only be retained by the grant recipient if it is reinvested in a social, environmental or cultural mission".
In addition to the eligibility criteria outlined in the Community Grants Policy, the Puketapapa Local Board will not fund:

projects and activities where funding is the responsibility of central government (e.g., core education, primary health care);
schools, unless one of the following can be demonstrated:

community need and benefit to the wider community
accessibility to the public out of school hours

applicants who have failed to complete or provide a satisfactory accountability form from previous grants
individuals or sole traders or limited liability companies; unless the benefit to the wider community can be demonstrated (please connect with the grants advisor to discuss the eligibility of your application)
applications towards alcohol or liquor licenses.
groups requesting funding the minimum or over the maximum amount set.
applications for travel and accommodation outside Auckland unless there is strong evidence of benefit to the local community
activities that promote religious ministry or political purposes.
For more information, visit https://www.aucklandcouncil.govt.nz/grants-community-support-housing/grants/grants-calendar/Pages/grant-details.aspx?itemID=31