Deadline: 16-Feb-21
The Whole Cities Foundation is calling all Newark, New Jersey-led organizations with projects that help broaden access to fresh, healthy food and nutrition education for its 2021 Newark Fresh, Healthy Food Access Grant.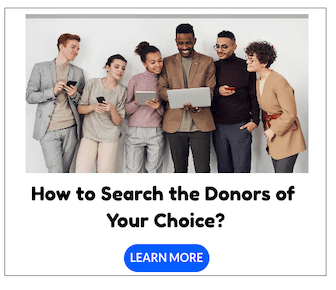 Launched in 2017, this annual, community-determined grant program has partnered with organizations across Newark that are growing the local food system and increasing access to fresh, healthy food.
Funding Information
The foundation will offer funding between $5,000 and $15,000 to each selected organization and hopes to support projects in all five wards.
Eligibility Criteria
Applicants who are able to answer yes to all questions below will be given first consideration:
Do applicants project help broaden access to fresh, healthy food in one or more of Newark's five wards? This opportunity is limited to organizations that serve the community members of Newark, NJ.
Does applicants' leadership reflect and engage the community they serve?
Is applicant organization registered as a 501(c)3 nonprofit or are you partnering with a 501(c)3 nonprofit? The Foundation is not able to provide funding to individuals.
Does applicants work strengthen Newark's local food system and support their community's self-sufficiency and self-determination? This grant will not be the best fit for traditional food donation or food redistribution programs.
Are applicants willing to submit expense and status reports to communicate their progress?
Are applicants requesting $5,000-$15,000, and will at least 70% of this funding be used for one-time purchases and expenses that will help ensure the mid-to-long-term success of their project? The Foundation does not generally provide funding for utilities, salaries, seeds, the purchase of produce, or other ongoing expenses.
Will this grant represent less than 40% of applicants' organization's total annual budget? The Foundation support organizations that are well underway and have experience managing budgets.
Is applicant organization focused on serving communities and adults? This grant will not be the best fit for school- and youth-based programs.
Collective Projects
Choose a primary organization to apply for one grant (up to $15,000 total). This organization will be responsible for managing grant funds regardless of the number of partners involved.
Each organization can apply individually (up to $15,000 each). Each organization will be responsible for managing their own grant funding, and there is no guarantee that all applications from a collective project will be selected.
How To Apply 
Review the eligibility criteria to ensure this grant would be a good fit for your work.
Click to access their application on Submittable. If you have applied previously, please enter your email and password to get started. If you are new to Submittable, please create an account.
Upload your materials to your application. Please be prepared to upload:

5-10 media released, high-res photos;
IRS 501(c)3 Letter of Determination;
Funding Request Form;
Organizational Financial Statement Form.
For more information, visit https://wholecitiesfoundation.org/grants/newark-nj/