Deadline: 19 December 2016
The National Institutes of Health (NIH) is currently inviting applications on the topic- Limited Competition for the Continuation of the Hepatitis B Research Network Clinical Centers.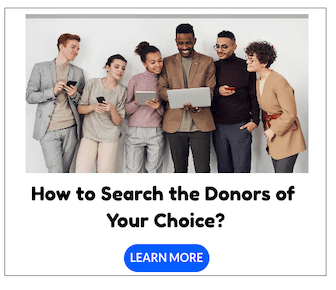 The purpose of this call is to continue the Hepatitis B Research Network Clinical Centers with a focus on the promotion of translational research on hepatitis B focusing upon elucidating the pathogenesis and natural history and developing means of treatment and control.
Funding Available
The total estimated funding for this program is $7,000,000
Eligibility Criteria
Eligible Organizations

Only the current HBRN awardees are eligible to apply to this FOA.

Foreign Institutions

Non-domestic (non-U.S.) Entities (Foreign Institutions) are eligible to apply.
Non-domestic (non-U.S.) components of U.S. Organizations are not eligible to apply.
Foreign components, as defined in the NIH Grants Policy Statement, are not allowed.

Applicant organizations must complete and maintain the following registrations as described in the SF 424 (R&R) Application Guide to be eligible to apply for or receive an award. All registrations must be completed prior to the application being submitted. Registration can take 6 weeks or more, so applicants should begin the registration process as soon as possible. The NIH Policy on Late Submission of Grant Applications states that failure to complete registrations in advance of a due date is not a valid reason for a late submission.
Dun and Bradstreet Universal Numbering System (DUNS) – All registrations require that applicants be issued a DUNS number. After obtaining a DUNS number, applicants can begin both SAM and eRA Commons registrations. The same DUNS number must be used for all registrations, as well as on the grant application.
System for Award Management (SAM) (formerly CCR) – Applicants must complete and maintain an active registration, which requires renewal at least annually. The renewal process may require as much time as the initial registration. SAM registration includes the assignment of a Commercial and Government Entity (CAGE) Code for domestic organizations which have not already been assigned a CAGE Code.
NATO Commercial and Government Entity (NCAGE) Code – Foreign organizations must obtain an NCAGE code (in lieu of a CAGE code) in order to register in SAM.
eRA Commons – Applicants must have an active DUNS number and SAM registration in order to complete the eRA Commons registration. Organizations can register with the eRA Commons as they are working through their SAM or Grants.gov registration. eRA Commons requires organizations to identify at least one Signing Official (SO) and at least one Program Director/Principal Investigator (PD/PI) account in order to submit an application.
gov – Applicants must have an active DUNS number and SAM registration in order to complete the Grants.gov registration.
All PD(s)/PI(s) must have an eRA Commons account. PD(s)/PI(s) should work with their organizational officials to either create a new account or to affiliate their existing account with the applicant organization in eRA Commons. If the PD/PI is also the organizational Signing Official, they must have two distinct eRA Commons accounts, one for each role. Obtaining an eRA Commons account can take up to 2 weeks.
Any individual(s) with the skills, knowledge, and resources necessary to carry out the proposed research as the Program Director(s)/Principal Investigator(s) (PD(s)/PI(s)) is invited to work with his/her organization to develop an application for support. Individuals from underrepresented racial and ethnic groups as well as individuals with disabilities are always encouraged to apply for NIH support.
How to Apply
Applications must be submitted online via given website.
For more information, please visit Grants.gov.