Deadline: Ongoing
The Noel Buxton Trust is currently seeking applications for its Africa Grants, with an aim to support and protect street children, and help them find safe and sustainable livelihoods.  Trustees would like to focus their limited funds on economic development rather than service provision.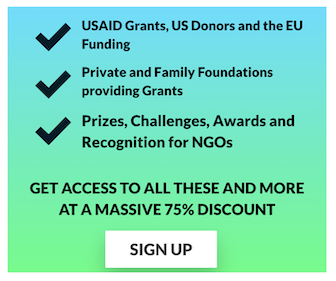 Grants Information: The maximum grant is £5,000 per year for up to three years.
Proposal Priorities
Geographical Focus
Eligibility Criteria
How to Apply
Applicants must send a short letter (1-2 pages) via post and also include:
Eligible Countries
 Algeria, Angola, Benin, Botswana, Burkina Faso, Burundi, Cabo Verde, Cameroon, Central African Republic, Chad, Comoros, Congo, Republic of the, Congo, Democratic Republic of the Cote d'Ivoire, Djibouti, Egypt, Equatorial Guinea, Eritrea, Ethiopia, Gabon, Gambia, Ghana, Guinea, Guinea-Bissau, Kenya, Lesotho, Liberia, Libya, Madagascar, Malawi, Mali, Mauritania, Mauritius, Morocco, Mozambique, Namibia, Niger, Nigeria, Rwanda, Sao Tome and Principe, Senegal, Seychelles, Sierra Leone, Somalia, South Africa, South Sudan, Sudan, Swaziland, Tanzania, Togo, Tunisia, Uganda, Zambia, Zimbabwe.
For more information, please visit Noel Buxton Trust.