Deadline: 26-Apr-23
The U.S. Department of State, Bureau of Democracy, Human Rights, and Labor (DRL) announces an open competition for organizations interested in submitting applications for projects that empower civil society to advocate for respect for human rights for all and ensure accountability for hate-based crimes in Moldova.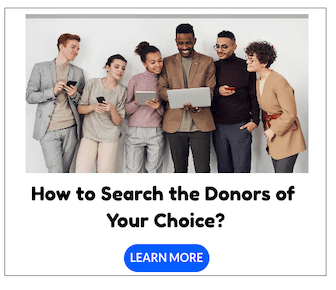 DRL's goal is for civil society to advocate for respect for human rights for all and demand accountability from the Government of Moldova and other public authorities for hate-based crimes, continuing to build upon the momentum gained from recent improvements in legislation and ratification of the Istanbul Convention.
Objectives
Project objectives may include:

strengthening civil society efforts to support marginalized groups who are victims of hate-based crimes;
improving monitoring and documentation to gather more accurate information and data about the frequency and types of hate-based crimes occurring in Moldova using internationally-recognized methodologies;
and, national and international advocacy to ensure that Moldova upholds its commitments to address hate-based crimes, appropriately investigates such crimes, and holds perpetrators to account.
Elements
Competitive proposals will include the following elements:

Take a holistic, inclusive approach to human rights and engage key marginalized groups, including women, Roma, LGBTQI+ persons, Jewish communities and other religious minorities, and persons with disabilities, taking care to include communities outside of the capital.
Integrate a trauma-sensitive, do-no-harm approach into the program design and overall implementation. Such an approach will recognize the unique traumas affecting target communities, fully integrate knowledge about trauma into policies, procedures, and practices, and seek to actively resist re-traumatization. In a practical sense, the program will also seek to build in mental health and psychosocial support for civil society partners and their beneficiaries.
Overview clear methodologies for monitoring and documentation of hate-based crimes; and demonstrate a clear understanding of the use of key national and international advocacy mechanisms to strengthen accountability for hate-based crimes.
Demonstrate a strong understanding of the unique needs and challenges facing marginalized groups in Moldova, such as barriers to their participation in project activities and how to safely mitigate these risks and challenges.
Substantively involve members of the targeted at-risk community in activities, focus on activities at the local and community level, and/or make grants or sub-grants to these groups where possible. Proposals that include sub-granting mechanisms to these groups for 30% or more of the proposed budget will be given greater preference.
Funding Information
Total Funding Floor:  $740,740
Total Funding Ceiling:  $740,740
Period of Performance:  18-24 months
Anticipated Time to Award, Pending Availability of Funds:  6 months.
Eligible Activities
Program activities may include:

trainings for legal professionals such as lawyers, judges, prosecutors, and others (excluding law enforcement professionals), educators, and other community leaders on detecting and reporting hate-based crimes, as well as how to sensitively support victims;
strengthening the capacity of legal aid clinics to specifically address hate-based crimes, including through redress;
monitoring and documentation of hate-based crimes; small grants to national and/or regional efforts to advance  human rights for all;
national and/or regional public education and outreach campaigns to strengthen public understanding of how to counteract discrimination and hate-based crimes; strategic litigation and legal analysis;
and, policy advocacy at the regional, national, and/or international level.
Eligibility Criteria
DRL welcomes applications from U.S.-based and foreign-based non-profit organizations/nongovernmental organizations (NGO) and public international organizations; private, public, or state institutions of higher education; and for-profit organizations or businesses.  DRL's preference is to work with non-profit entities; however, there may be some occasions when a for-profit entity is best suited.
Applications submitted by for-profit entities may be subject to additional review following the panel selection process.  Additionally, the Department of State prohibits profit to for-profit or commercial organizations under its assistance awards.  Profit is defined as any amount in excess of allowable direct and indirect costs.  The allowability of costs incurred by commercial organizations is determined in accordance with the provisions of the Federal Acquisition Regulation (FAR) at 48 CFR 30, Cost Accounting Standards Administration, and 48 CFR 31 Contract Cost Principles and Procedures.
Ineligible
Activities that are not typically allowed include, but are not limited to:

The provision of humanitarian assistance;
English language instruction;
Development of high-tech computer or communications software and/or hardware;
Purely academic exchanges or fellowships;
External exchanges or fellowships lasting longer than six months;
Off-shore activities that are not clearly linked to in-country initiatives and impact or are not necessary per security concerns;
Theoretical explorations of human rights or democracy issues, including projects aimed primarily at research and evaluation that do not incorporate training or capacity-building for local civil society;
Micro-loans or similar small business development initiatives;
Initiatives directed towards a diaspora community rather than current residents of targeted countries.
For more information, visit DRL.