Deadline: 24-Apr-23
The U.S. Department of State, Bureau of Democracy, Human Rights and Labor (DRL) announces an open competition for organizations interested in submitting applications for Improving Workers Rights, Strengthening Independent Media, and Expanding Civic Participation.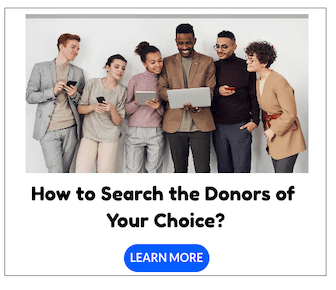 Objectives
U.S. human rights and democracy assistance will contribute to a stable Pakistan by promoting governance based on democratic principles and respect for human rights.  It will also provide for the protection of, and advocacy for, the rights of the most vulnerable, including youth, women, and religious and ethnic minorities, as well as mitigate the impact of conflict on Pakistani communities.
Additionally, proposals must state the applicant's current NGO registration and operating status in Pakistan to be considered.
Focus Areas
DRL invites organizations to submit proposals for programs in the following areas:
Improved Workers' Rights ($1,250,000-1,500,000 for 2 years)

DRL's goal is to reduce the practice of bonded labor in Pakistan, particularly at the provincial where national law enforcement remains weak.  Successful proposals will go beyond describing an approach that promotes eradicating the practice of bonded labor and will detail how the applicant will address workers' grievances, rights, remediation and achieve justice.
Program outcomes should include:

Advocacy, media outreach, or awareness raising on a particular issue of concern.
Strengthened ability of legal actors to litigate workers' rights cases.
Participatory development of networks of human rights defenders.
Campaigns to highlight widespread violations of workers' human rights (security, personhood).

Strengthened Free and Independent Media ($1,250,000-$1,500,000 for 2 years)

DRL's goal is an informed citizenry in Pakistan, that enjoys freedom of the press and the safety of journalists. Programs should seek to achieve the objective that independent media entities operate effectively and professionally to inform citizens. In doing so, programs should seek to achieve the following outcomes: independent media entities report with transparency and objectivity; counter disinformation; maintain independence; build sustainability; and reduce self-censorship, particularly on sensitive topics such as religious tolerance, gender, conflict, and governance.

Expanded Civic Participation ($1,250,000-1,500,000 for 2 years)

DRL's goal is to expand civic participation by improving the ability of Pakistan's citizens to be a party to the democratic process, before, during and after elections in a free, fair, and transparent way. Successful proposals will promote respect for freedom of expression and association, restore space for independent civil society to operate safely and openly, and to address challenges and opportunities arising from elections.
Program objectives include: Citizens and civil society expand their participation in government and political reforms, including direct engagement in legislative reforms that affect fundamental freedoms and human rights; community leaders adequately, inclusively, and effectively  represent their communities/constituents in governance mechanisms, particularly those that address security and flood recovery efforts relevant to local populations; Pakistani citizens engage their representatives at the local, provincial and national levels on social, political, and economic issues, with a particular focus on increasing civil society engagement with the Pakistani government; full and equitable representation and participation in Pakistan's civic processes is promoted, particularly by addressing barriers to access resulting from vulnerabilities (i.e., women, internally displaced persons, those lacking civil documentation, members of religious and ethnic minority groups, those with low literacy, persons with disabilities or mobility issues, etc.)
Funding Information
Total Funding Floor: $1,250,000
Total Funding Ceiling: $1,500,000
Anticipated Number of Awards:  3
Period of Performance: 24 months.
Eligibility Criteria
DRL welcomes applications from U.S.-based and foreign-based non-profit organizations/nongovernmental organizations (NGO) and public international organizations; private, public, or state institutions of higher education; and for-profit organizations or businesses.  DRL's preference is to work with non-profit entities; however, there may be some occasions when a for-profit entity is best suited.
Applications submitted by for-profit entities may be subject to additional review following the panel selection process.  Additionally, the Department of State prohibits profit to for-profit or commercial organizations under its assistance awards.  Profit is defined as any amount in excess of allowable direct and indirect costs. The allowability of costs incurred by commercial organizations is determined in accordance with the provisions of the Federal Acquisition Regulation (FAR) at 48 CFR 30, Cost Accounting Standards Administration, and 48 CFR 31 Contract Cost Principles and Procedures.
For more information, visit DRL.