Deadline: 31 December 2017
Nominations are open for the Prince Sultan Bin Abdulaziz International Prize for Water that is an international award focusing on water-related scientific innovation and judged by leading scientists from around the world.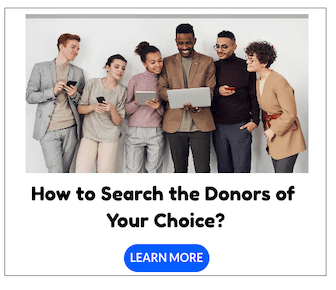 PSIPW is a scientific prize with a focus on innovation. Established in 2002 by HRH Crown Prince Sultan Bin Abdulaziz, it rewards the efforts made by scientists, inventors and research organizations around the world which contribute to the sustainable availability of potable water and the alleviation of the escalating global problem of water scarcity. PSIPW encourages research to find solutions to the various water-related challenges facing the world today.
Five prizes (one Creativity Prize and four Specialized Prize) are bestowed every two years.
Types of Prizes
Creativity Prize: Open to all pioneering and innovative research in any water-related field. The work should provide an original solution which is useful to society and contribute to development and social upliftment, while being practical, environmentally friendly, and cost-effective.
Specialized Prize: Open to all innovative and current research that is relevant to one of the four prizes listed below, which together cover the entire water research landscape.

Surface Water Prize
Groundwater Prize
Alternative Water Resources Prize
Water Management & Protection
Prize Information
Creativity Prize worth 1 Million Saudi Riyals (US $266,000)—universities; university, departments, research institutes, companies, water organizations and agencies can nominate individual researchers and research teams.
Specialized Prize worth 1/2 Million Saudi Riyals (US $133,000) — individual researchers, research teams, water organizations can nominate themselves.
Eligibility Criteria
Nominations are evaluated to determine their originality, potential impact, and applicability.
Special consideration is given to how the nominated work contributes to its field of research and its usefulness to society, particularly with respect to development and solving problems on an international level.
A university, institution, or government agency is not eligible to be nominated for the Creativity Prize. The nominee must be an individual or group of individuals. Organizations can nominate themselves for one of the four Specialized Prizes.
Nominations for the Creativity Prize must be made by a university, institution, or government agency on behalf of individuals or teams of researchers. Individuals may not nominate themselves or others for the Creativity Prize. Nominations for the Specialized Prizes are by direct self-nomination.
The work or works being considered for the nomination must have been completed no more than five (5) years prior to the nomination deadline for the current Prize
Published research papers, published books, and registered patents may be submitted for consideration. Unpublished works and unregistered patents are ineligible for the Prize.
No more than five (5) distinct works may be submitted. Multiple works should not be collected together and submitted as a single work.
Works will be reviewed and judged in English.
A nominee can only be nominated for one of the five Prizes during the same award.
The work being nominated must not have previously been a recipient of any other international prize.
Members of the Prize committees and their immediate relatives may not be nominated for the Prize.
How to Apply
Interested applicants must submit their nominations electronically via given website.
Eligible Countries
Afghanistan, Albania, Algeria, Andorra, Angola, Antigua and Barbuda, Argentina, Armenia, Australia, Austria, Azerbaijan, Bahamas, Bahrain, Bangladesh, Barbados, Belarus, Belgium, Belize, Benin, Bhutan, Bolivia, Bosnia and Herzegovina, Botswana, Brazil, Brunei Darussalam, Bulgaria, Burkina Faso,  Burundi, Cambodia, Cameroon, Canada,  Cape Verde, Central African Republic, Chad, Chile, the Republic of China,   Colombia,  Comoros, Congo,  Cook Islands, Costa Rica, Côte d'Ivoire, Croatia , Cuba, Cyprus, Czech Republic, Democratic Republic of the Congo,  Denmark, Djibouti, Dominica, Dominican Republic, Ecuador,  Egypt, El Salvador, Equatorial Guinea, Eritrea, Estonia, Ethiopia, Fiji, Finland, France, Gabon, Gambia, Georgia, Germany, Ghana, Greece, Grenada, Guatemala, Guinea, Guinea-Bissau, Guyana, Haiti, Honduras, Hungary, Iceland, India, Indonesia, Iran, Iraq, Ireland, Israel, Italy, Jamaica, Japan, Jordan, Kazakhstan, Kenya, Kiribati, Democratic People's Republic of Korea, Republic of Korea, Kuwait, Kyrgyzstan, Lao People's Democratic Republic, Latvia, Lebanon, Lesotho, Liberia, Libya, Lithuania,  Luxembourg, Republic of Macedonia, Madagascar, Malawi, Malaysia, Maldives, Mali, Malta, Marshall Islands, Mauritania, Mauritius, Mexico, Federated States of Micronesia, Moldova, Monaco, Mongolia, Montenegro, Morocco, Mozambique, Myanmar, Namibia, Nauru, Nepal, Netherlands, New Zealand, Nicaragua, Niger, Nigeria, Niue, Norway, Oman, Pakistan, Palau, Palestine, Panama, Papua New Guinea, Paraguay, Peru, Philippines, Poland, Portugal,  Qatar, Romania, Russian Federation, Rwanda, Saint Kitts and Nevis, Saint Lucia, Saint Vincent and the Grenadines, Samoa, San Marino, São Tomé and Príncipe, Saudi Arabia, Senegal, Serbia, Seychelles, Sierra Leone, Singapore, Slovakia, Slovenia, Solomon Islands, Somalia, South Africa, South Sudan, Spain, Sri Lanka, Sudan, Suriname, Swaziland, Sweden, Switzerland, Syrian Arab Republic, Tajikistan, United Republic of Tanzania, Thailand , Timor-Leste,  Togo, Tonga,  Trinidad and Tobago, Tunisia, Turkey,  Turkmenistan, Tuvalu, Uganda, Ukraine, United Arab Emirates, United Kingdom of Great Britain and Northern Ireland, United States of America, Guam, American Samoa, Puerto Rico, U.S. Virgin Islands, Uruguay, Uzbekistan, Vanuatu, Venezuela, Vietnam, Yemen, Yugoslavia, Zambia, Zimbabwe.
For more information, please visit this link.