Deadline: 26-Apr-23
The U.S. Department of State, Bureau of Democracy, Human Rights, and Labor (DRL) announces an open competition for organizations interested in submitting applications for projects that support youth civic engagement and empowerment in Serbia.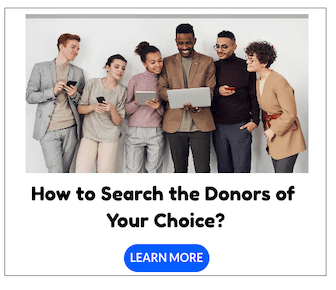 Russia's malign influence and disinformation narratives are spurring conservative and ultra-nationalist movements that move the country farther from EU accession and democratic progress while PRC investment drives corruption, exploits labor markets, and circumvents environmental safeguards championed by Serbia's citizens. State capture by a single party and stagnant democratic progress have led to an apathetic public that struggles to effectively use democratic levers. Dwindling civic education has more acutely exacerbated this trend among youth. This project aims to revitalize public confidence in democratic tools and institutions through youth engagement with public processes.
DRL's goal is for youth populations in Serbia to constructively engage with their communities and public institutions to realize rule of law, good governance, and other human rights goals in order to effectively limit the impact of malign influence. Project objectives should seek to empower young people, including those from marginalized populations (religious and ethnic minorities, youth with disabilities, LGBTQI+, etc.) to become agents of positive social change within their own communities and increase the number of young people who engage effectively in non-partisan civic activities.
Where appropriate, competitive proposals may include:
Opportunities for beneficiaries to apply their new knowledge and skills in practical efforts;
Solicitation of feedback and suggestions from beneficiaries when developing activities in order to strengthen the sustainability of programs and participant ownership of project outcomes;
Input from participants on sustainability plans and systematic review of the plans throughout the life of the project, with adjustments made as necessary;
Inclusion of vulnerable populations;
Joint identification and definition of key concepts with relevant stakeholders and stakeholder input into project activities;
Systematic follow up with beneficiaries at specific intervals after the completion of activities to track how beneficiaries are retaining new knowledge as well as applying their new skills.
Funding Information
Total Funding Floor: $800,000
Total Funding Ceiling: $800,000
Period of Performance: At least 24 months
Anticipated Time to Award, Pending Availability of Funds: 8 months.
Project Activities
Project activities targeting youth may include:

engaging youth in education on democracy, human rights, and democratic dialogue; developing their leadership skills;
raising their awareness of transparency and accountability in democratic governance;
and strengthening their understanding of policy development, communications, advocacy, strategic planning, and building intersectional and inclusive movements and coalitions.
 Activities may also include small grants to youth-led or youth-focused organizations to promote meaningful engagement in decision-making processes and implementation of policies that positively impact youth and their communities.
Project outcomes should enable youth participation and engagement with community actors, stakeholders, and political processes; and youth mobilization in collective action opportunities.
Eligibility Criteria
DRL welcomes applications from U.S.-based and foreign-based non-profit organizations/nongovernmental organizations (NGO) and public international organizations; private, public, or state institutions of higher education; and for-profit organizations or businesses. DRL's preference is to work with non-profit entities; however, there may be some occasions when a for-profit entity is best suited.
Applications submitted by for-profit entities may be subject to additional review following the panel selection process. Additionally, the Department of State prohibits profit to for-profit or commercial organizations under its assistance awards. Profit is defined as any amount in excess
of allowable direct and indirect costs. The allowability of costs incurred by commercial organizations is determined in accordance with the provisions of the Federal Acquisition Regulation (FAR) at 48 CFR 30, Cost Accounting Standards Administration, and 48 CFR 31 Contract Cost Principles and Procedures.
Ineligible
Activities that are not typically allowed include, but are not limited to:

The provision of humanitarian assistance;
English language instruction;
Development of high-tech computer or communications software and/or hardware;
Purely academic exchanges or fellowships;
External exchanges or fellowships lasting longer than six months;
Off-shore activities that are not clearly linked to in-country initiatives and impact or are not necessary per security concerns;
Theoretical explorations of human rights or democracy issues, including projects aimed primarily at research and evaluation that do not incorporate training or capacity-building for local civil society;
Micro-loans or similar small business development initiatives;
Initiatives directed towards a diaspora community rather than current residents of targeted countries.
For more information, visit DRL.