Deadline: 15-Feb-22
The European Commission is calling proposals for Developing EU Advisory Networks on Water Use.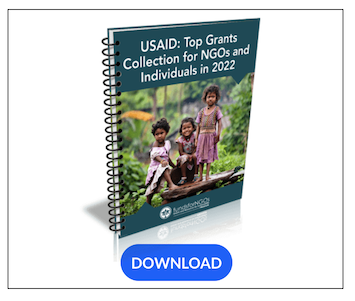 Scope
Proposals should address the following activities:
Connect advisors having a broad and extensive network of farmers across all EU Member States in an EU advisory network dedicated to water use, including avoiding water shortage and pollution, with a view to sharing experiences on how to best tackle the issues, building on the outcomes of the EIP-AGRI "Focus Group on Water and Agriculture", the EIP-AGRI Workshop: "Connecting innovative projects: Water & Agriculture", and the H2020 "Thematic network to improve water management"
Share effective and novel approaches among the EU advisory network on water use, which are sustainable in terms of economic, environmental and social aspects.
Take strong account of cost-benefit elements. Collect and document good examples in this regard, connecting with farmers, intermediates and consumers in Member States to be able to take into account financial aspects and local conditions. Select the best practices, learn about the key success factors, possible quick wins and make them available for (local) exploitation, to ensure financial win-wins for producers, citizens and water companies.
Integrate the advisors of the EU water use network into their Member State AKIS as much as possible. They should encourage as innovation brokers innovative projects on water use solutions in European innovation partnership "Agricultural productivity and sustainability" (EIP-AGRI) Operational Groups. They should give hands-on training to farmers and local advisors, lead national thematic and learning networks on the subject, deliver and implement action plans to make water use more efficient, reduce farmers' water use and pollution, inspire new and incoming farmers or farms at the cross-roads of intergenerational renewal, connect with education and ensure broad communication, support peer-to-peer consulting, develop on-farm demonstrations and YouTube demo films, and provide specific back-office support for generalist advisors within the national / regional AKIS.
Explore if the activities of the EU advisory network on water use can be up scaled at the level of a number of Member States under a cooperative format. Wherever possible, develop digital advisory tools for common use across the EU. Seek if common tools can be created to incentivise the implementation of the learnings from this project.
Include all 27 EU Member States in the EU advisory network, using local AKIS connections which can more accurately interpret the national/regional contexts to help develop the best solutions for that Member State or region. Use the support of the Member States' knowledge and innovation experts of the SCAR-AKIS Strategic Working Group to discuss project strategy and progress in the various stages of the 2 projects. Projects should run at least 5 years. They must implement the multi-actor approach.
Provide all outcomes and materials to the EIP-AGRI, including in the common 'practice abstract' format for EU wide dissemination, as well as to national / regional / local AKIS channels and to the EU-wide interactive knowledge reservoir (HORIZON-CL6-2021-GOVERNANCE-01-24) in the requested formats.
Funding Information
The check will normally be done for the coordinator if the requested grant amount is equal to or greater than EUR 500 000, except for:
public bodies (entities established as a public body under national law, including local, regional or national authorities) or international organisations; and
cases where the individual requested grant amount is not more than EUR 60 000 (lowvalue grant).
Expected Outcomes
In support of the Green Deal, Common Agricultural Policy (CAP) and farm to fork objectives and targets, the successful proposal will focus on advisor exchanges across the EU to increase the speed of knowledge creation and sharing, capacity building, of demonstration of innovative solutions, as well as helping to bring them into practice, which accelerates the needed transitions. Agricultural Knowledge and Innovation Systems (AKIS) in which advisors are fully integrated are key drivers to speed up innovation and the uptake of research results by farmers.
Transformative changes such as the ones required within the Green Deal are dynamic processes that require appropriate governance of AKIS actors. Advisors are key actors strongly guiding and with a big influence over producers' decisions. A novelty in the post- 2020 CAP plans is that advisors now must be integrated within the Member States' AKIS, and that the scope of their actions has become much broader. They must now be able to cover economic, environmental and social domains, as well as be informed on up-to-date science and technology. They should be able to translate this knowledge into opportunities, and use and adapt those to specific local circumstances. This specific topic focuses on the important role advisors can play related to climate change effects on water shortage, water pollution and avoiding salty soils, a quickly upcoming issue in the more sustainable agriculture of the future.
Eligibility Criteria
To be eligible for funding, applicants must be established in one of the eligible countries, i.e.:
the Member States of the European Union, including their outermost regions;
the Overseas Countries and Territories (OCTs) linked to the Member States;
eligible non-EU countries:

countries associated to Horizon Europe
low- and middle-income countries
For more information, visit https://bit.ly/3D6Iroq