Deadline: Ongoing Opportunity
If you are a registered charity/not-for-profit working in a community and support projects that positively impact the lives of underprivileged people in the communities where Smurfit Kappa Group (SKG) has a presence, then apply for the Smurfit Kappa Foundation Grant Program.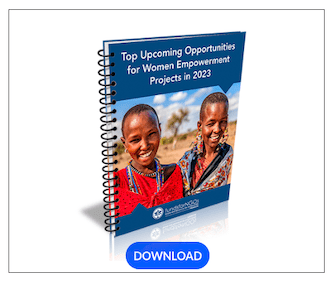 Priorities for all Projects
Must be for the benefit of underprivileged people.
Must be a sustainable project.
Must be for a public benefit.
Must be in a country where SKG operates.
Must be supportive of a least one of the below United Nations sustainable development goals that they have set as a priority.
Funding Information
All grants are submitted and paid in Euro's. The SK Foundation has a minimum grant size of €10,000.
Eligibility Criteria
SK Foundation welcomes applications from registered charities/not-for-profits in countries where SKG has a presence.
Countries where SKG operate are:

Argentina, Dominican Republic, Mexico, Spain, Austria, Ecuador, Morocco, Sweden, Belgium, El Salvador, Netherlands, Switzerland, Bulgaria, France, Norway, United Kingdom, Canada, Germany, Peru, United States, Chile, Greece, Poland, Colombia, Ireland, Portugal, Costa Rica, Italy, Romania, Czech Republic, Latvia, Serbia, Denmark, Lithuania, Slovakia.
For more information, visit Smurfit Kappa Foundation.