Deadline: 19-Feb-23
The U.S. Embassy Tokyo's Public Affairs Section of the U.S. Department of State announces an open competition to promote study abroad, focusing on U.S. undergraduate educational institutions to Japanese high school students.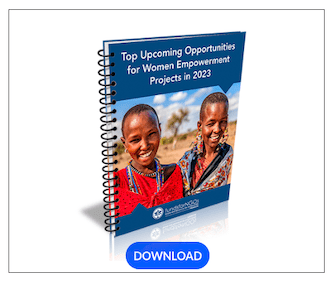 American and/or Japanese nonprofit organizations or individuals may submit proposals to manage and administer programs designed to increase the number of Japanese students studying in the U.S. undergraduate schools.
Program Objectives
The U.S.-Japan relationship is strong, in part because of the goodwill built between Americans and Japanese over decades academic and other people-to-people exchange opportunities. At its peak, the number of Japanese students studying in the U.S. exceeded 47,000; however, over the subsequent decades, those numbers have dropped to under 13,000. In order to ensure the strong, multigenerational support for the U.S.-Japan relationship that comes from studying in the U.S., it is important to reverse this trend.
The Embassy welcomes proposals that address this complex issue.
The Embassy is particularly interested in supporting the following priority areas:

Promote study at the undergraduate level in the U.S. through providing information and resources to Japanese high school students;
Highlight opportunities afforded by attending an American undergraduate-level program;
Encourage interested audiences by providing opportunities to meet with U.S. undergrad school alumni in Japan at specialized workshops and providing networking events.

All programs should include ideas and suggestions on how to in cooperate with EducationUSA to maximize the efforts.
Funding Information
Length of performance period: Up to 24 months
Number of awards anticipated: 1-2 awards (dependent on amounts)
Award amounts: awards may range from a minimum of $5,000 to a maximum of $25,000
Total available funding: $25,000
Participants and Audiences: Programs should target Japanese students. Programs designed to train influencers and teachers/mentors for students are also eligible.
Priority Region: Japan
Eligibility Criteria
The following organizations are eligible to apply:

Not-for-profit organizations, including think tanks and civil society/non-governmental organizations
Public and private educational institutions
Public international organizations and governmental institutions
Individuals
For more information, visit U.S. Embassy in Japan.