Deadline: 15-Sep-22
The British Columbia Arts Council (BCAC) is seeking applications for its Operating Assistance: Literary Arts Program to provide funding to support activities of professional, non-profit organizations in B.C. that provide an annual artistic and/or editorial program encompassing any form of artistic expression or social, cultural, or intellectual commentary or inquiry through: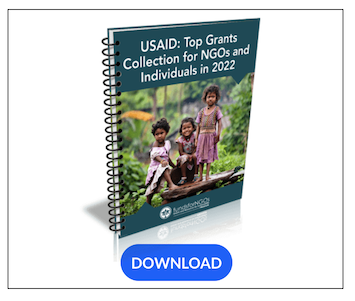 regular publication in print or digital form;
presentation, programming, and/or development of writing-based arts and artists.
Funding Information
The minimum grant amount is $20,000. There is no maximum grant amount.
Eligibility Criteria
To be eligible, an organization must:
Be an arts and culture organization, registered and in good standing as a non-profit society or community service co-op in B.C. for at least one fiscal year prior to application, with a dedicated arts and culture purpose.
Be a professional arts periodical publisher operated by an accredited B.C. post-secondary institution with an advisory editorial board that sets policy for programs and services. Both print and digital periodical publishers may apply and must meet the specific eligibility criteria for the relevant form.
Provide ongoing literary arts programming, service, and/or professional development opportunities to the arts and culture sector in B.C. and have done so for a minimum of one year with a commitment to continued operations. Some examples include a reading series, a writer in residence program, or an ongoing writing workshop.
Publish an eligible periodical in B.C. and have done so for a minimum of one year with a commitment to continued operations.
Engage professionals in artistic, curatorial, editorial, administrative, or project leadership;
Fairly compensate artists, arts and cultural practitioners, technicians, Elders, and Knowledge Keepers. Compensation must align with community contexts and industry standards within the field of practice, including adhering to international intellectual property rights standards and cultural ownership protocols;
Adhere to the Criminal Records Review Act which requires that people who work with or may have unsupervised access to children or vulnerable adults must undergo a criminal record check by the Criminal Records Review Program;
Have received at least one Project Assistance grant from the BC Arts Council within the past seven years. Grant programs that fulfill this eligibility criteria include Professional Project Assistance; Arts-Based Community Development; and Arts Impact Grants. Grant programs that do not fulfill this eligibility criteria include, but are not limited to: Pivot Program; Arts Infrastructure; Resilience Supplements; Community Arts Festivals; Project Assistance: Community Arts Organizations; Touring; Early Career Development; Youth Engagement; or Co-op Placement.
For more information, visit https://www.bcartscouncil.ca/program/operating-assistance-literary-arts/