Deadline: 25-Sep-20
Applications are now open for the Park Foundation's Grant Program 2020.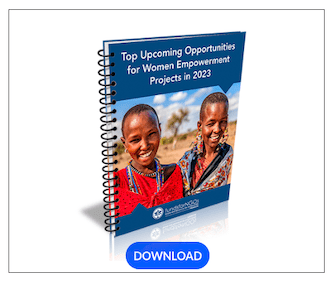 Focus Areas
The Foundation supports efforts that promote a just, inclusive, sustainable society. It supports full participation of all races, genders, and underserved populations in voting process.  It supports removing dark money from politics.

Media

The Foundation supports public interest media that raises awareness of critical environmental, political and social issues to promote a better informed citizenry in the U.S. It supports quality, non-commercial media that is substantive, fair, and accurate. Program priorities include investigative journalism, media policy and public broadcasting.

Environment

The Foundation's Environment Program has two major interests:

To ensure drinking water is clean, affordable, and accessible, protected and managed as a public necessity; and
To challenge continued shale gas extraction and infrastructure expansion.

Drinking Water: The Foundation supports efforts on a national scale or in New York State that promote: strong and enforced water policies; increased investment in publicly owned and operated water infrastructure; empowerment of communities and individuals to exercise their rights to protect drinking water resources; and reduced consumption of bottled water.
Energy: The Foundation supports statewide efforts in New York that decrease reliance on fossil fuels, particularly natural gas, by challenging the expansion of its infrastructure, including pipelines, compressor stations and new natural gas power plants. The Foundation will also consider requests that will help shift the state's energy needs away from conventional fossil fuel sources and toward a clean energy system that is accessible, affordable and protective of citizens' health.

Animal Welfare

The Foundation supports nationally-significant efforts to ensure the humane treatment, care and well-being of domestic animals and the protection and conservation of endangered wildlife and wildlife in captivity in the U.S. The program supports innovative, comprehensive, solution-oriented models that lead to systemic change, reduce suffering, and foster a more compassionate society.

Sustainable Ithaca

The vision of the Sustainable Ithaca program is that Ithaca and Tompkins County become a fully sustainable community – environmentally, socially and economically.  Accordingly, grantmaking addresses a spectrum of topics with emphasis on integration of systems and cross-sectoral collaboration. A special interest is on projects that enable low-income and the community of color access to and participation in sustainability measures.

Community Needs

The Community Needs program concentrates on opportunities for low-income residents of Tompkins County, NY. An important value of the Foundation is equity and the Foundation places a strong emphasis on equity in human service grants and efforts which lead to good outcomes for all.

School Food and Nutrition

The Foundation believes that it is better for everybody when it is better for everybody. As a result, a social justice lens for Community Needs grant making will be employed. For the purposes of grantmaking, social justice is defined as understanding and interrupting the traditional patter The vision for the School Food and Nutrition Special Project area is that all Tompkins County residents will have adequate nutritional security to support their health, growth, and well-being. In particular, the Park Foundation has set a goal of ensuring that every student in Tompkins County has access to and is choosing to eat nutritious and appealing food in school. The Foundation is viewing this work through a social justice lens. This includes the understanding that access to adequate, healthful food is a human right and closely linked with an individual's or family's ability to focus on higher-order priorities such as employment, education, participation in public life and caring for family and community.
Eligibility Criteria
Eligible organizations must be classified under section 501(c)(3) of the Internal Revenue Code.
The Foundation does not make grants to :
Individuals, for-profit entities, endowments or for debt reduction.
Capital grants are highly selective and generally limited to nonprofits in Tompkins County, NY.
For more information, visit https://parkfoundation.org/applying/