Deadline: 22-Sep-21
The UN Women is seeking proposals to identify a civil society organizations (CSO) partner to support the process of effective localized implementation of National Action Plan on Women Peace and Security (NAP WPS) by building capacity of women at national and local level.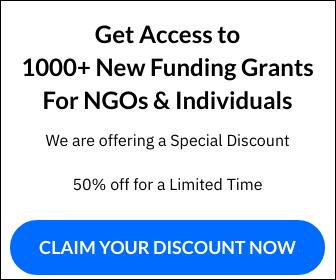 The progress of the NAP will be analysed on an annual basis by the administrations concerned, under the direction of a Coordination Group for NAP WPS led by MOFA. In addition to governmental actors, multiple stakeholders play important roles in monitoring and evaluation, sharing their invaluable expertise and vision for a more peaceful and equal society.
Therefore, it is imperative to create and maintain a strong multi stakeholder partnership throughout the life of the NAP. For this reason, the NAP WPS has committed to supporting the establishment of a Consultative Platform of civil society organizations (CSOs), including representatives of supporting agencies, academics and relevant resource persons, as a mechanism to enable CSO participation in the monitoring, reporting and evaluation of NAP WPS implementation.
Activities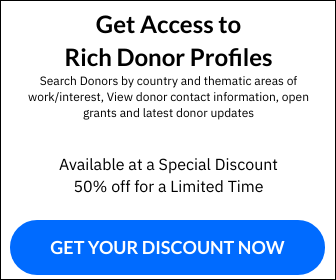 Under "Empowered Women, Peaceful Communities" Programme, the responsible party is expected to implement the following:
Activity 1: Capacity building and training of women leaders including community, religious and academic leaders as well as women's groups and civil society organizations to promote the effective implementation and monitoring of NAP WPS Bangladesh

Based on initial mapping of CSOs and women-led organizations at national and local level which work for gender equality, community cohesion and peace building and potentially support the effective implementation of NAP WPS, identify and map additional CSOs and women-led organizations to strengthen knowledge on WPS issues. Special focus to be on LNOB principle, including people with disabilities, minorities and indigenous communities, and youth organizations.
Undertake in depth needs assessment for capacity building for the identified CSOs and women-led organizations to support the effective implementation of NAP WPS.
Modify and update training materials developed during initial initiative in January – March 2021 based on lessons learnt as well as adapt to current COVID-19 pandemic context.
Undertake (online/in person) capacity building for CSOs using the training materials (at least for 60 women leaders/youth/Women Peace Café members1).
Through capacity building sessions, identify key issues and develop action plans that local and national level CSOs and women-led organizations can undertake to advance the WPS agenda and support the implementation of NAP WPS.
Provide refresher training for participants that have received training in Jan – Mar 2021 to enable them to continue their engagement and support to NAP WPS implementation.

Note: The capacity building materials for CSOs should be:

Entry level, in that it explains core concepts in a simple way and does not assume prior knowledge of the technical content.
User friendly and self-guided (e.g. PowerPoint presentation and pdf document etc.,) with the ability to learn at one's own pace.
Able to be periodically updated.

Activity 2: Support dialogue between women's groups and networks and government institutions to advance WPS and gender sensitive PVE through effective implementation of NAP WPS Bangladesh

Hold (online/in person) dialogue sessions (at least 5 sessions) with CSOs, women-led organisations and representatives of the government to discuss government and CSO initiatives at local and national level that support the different pillars/components of NAP WPS, identify promising practices and issues that require attention. Special focus may be given to key government stakeholders and counterparts outlined in the NAP WPS, as well as identifying other relevant stakeholders engaged in advancing the agenda for gender equality and women's empowerment.
Conduct online awareness raising campaign on WPS agenda including through mass and social media, highlighting the crucial contributions of women and the importance of NAP WPS to transform UN Security Resolution 1325 into practical action within and beyond the borders.
Time Period
Starting from 17 October 2021 to 31 March 2022 (5 months)
Geographical Scope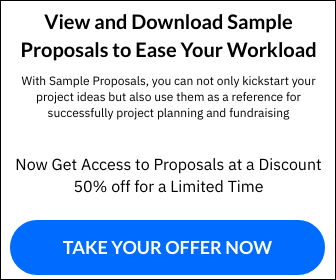 Building on UN Women supported efforts in January – March 2021 in 14 districts including Dhaka, the geographical scope for this project should include the following districts at a minimum to further deepen the localization of NAP WPS: Dhaka, Rangpur, Mymensingh, Cox's Bazar, Bandarban, and Rangamati.
Competencies
Technical/functional competencies required Demonstrate technical competencies in the area (or areas) where the applicant is applying:

Proven technical competencies in women peace and security, social cohesion, and deradicalization
Demonstrated experiences in implementing programmes on gender equality and women's empowerment; and in formulating result-oriented programme, monitoring programme based on indicators and quality reporting.
Proven organizational experiences in building Strategic Partnerships that promote sustainability with women led organisations, CSOs, government agencies and other non-traditional partners.
Demonstrated commitment to working with women and girls that are economically, politically, socially, culturally, or otherwise excluded, marginalized, and/or disempowered.

Other competencies, which while not required, can be an asset for the performance of services

Demonstrated experience in applying Rights-based approaches to advance women's political empowerment and ensuring the voices and needs of women as rights-holders are heard.
Demonstrated experience in supporting the implementation of national action plans or national coordination mechanisms with multi stakeholders.
For more information, visit https://www.unwomen.org/en/about-us/programme-implementation/2021/09/call-for-proposals-unw-ap-bgd-wps-cfp-2021-001