Deadline: 27-Jul-22
Applications are now open for the Protect Florida Springs Tag Grants.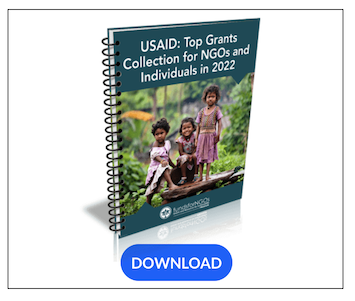 Focus of Grants 
The Foundation is seeking freshwater springs-focused projects in two areas; several needs within each area are noted.
Research projects that lead to a better understanding of Florida's springs and how to restore and maintain their long-term ecological health, including the development of effective strategies for addressing one or more principal threats facing Florida's springs. Preference is given to research and adaptive management projects with the potential to benefit multiple springs.
Community education and other outreach activities that foster adoption of best practices in the restoration, management, and conservation of freshwater springs or alter public attitudes and practices detrimental to spring conservation.
Priorities
Research projects

Development of local and regional watershed maps for springs to foster better land-use planning and guide springs and aquifer-related environmental policy.
Development and testing of strategies to improve the water quality of springs, with an emphasis on reducing nutrient loads in springs.
Funding for communities and organizations working to preserve or restore springs.
Restoration projects that benefit key species (e.g., eelgrass restoration to improve habitat for manatees and other springs species) and/or contribute to their understanding of springs ecosystems and their conservation.

Community education and other outreach activities

Quantification of the long-term economic benefits of springs preservation and restoration; e. g., nature tourism, ecosystem services (health of aquifer/clean drinking water, water for wildlife, and agriculture, etc.).
Proposals that address the disconnect between an individual's actions and the large-scale impacts on springs and the aquifer (for example, that dumping chemicals on the ground can show up in surrounding waters within weeks with little filtration and consequent impacts on human and wildlife health).
Creation of a best-practices manual of restoration and conservation strategies that have worked well at one or more springs.
Effective strategies based on current understanding of social behavior to change behaviors by Florida residents and tourists that degrade Florida's springs.
Funding Information
Grant requests up to $75,000 will be considered. The applicant's ability to procure matching funds from other sources may have bearing on the possibility of being funded but is not a prerequisite. Multi-year projects will be considered, but funding is generally awarded for 12-month intervals. The project period will be from January 1, 2023 to December 31, 2023 (12 months).
Eligibility Criteria
Eligible applicants include federal, state, or local government agencies; public and private colleges and universities; and 501(c)(3) non-profit organizations, including all-volunteer organizations (e.g., "Friends of…" groups). The Foundation may also, at its sole discretion, consider proposals that benefit the public from private, for-profit organizations.
For more information, visit https://wildlifeflorida.org/pfs_grants/