Deadline: 31-Mar-23
The U.S. Embassy Mogadishu Public Diplomacy Section (PDS) is pleased to announce an open competition for assistance awards, contingent on funding availability, through the Public Diplomacy Small Grants Program.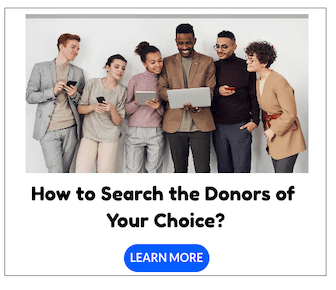 PDS Mogadishu invites proposals for programs that strengthen cultural, academic, and professional ties between the United States and Somalia through programming and exchanges that highlight shared values and promote bilateral cooperation.  All programs must include an American cultural element and/or connection(s) with American expert(s), organization(s), or institution(s) that will promote increased understanding of U.S. policy and perspectives.
PDS Mogadishu seeks to strengthen cultural, academic, and professional ties between the United States and Somalia through programming and exchanges that highlight shared values and promote bilateral cooperation.  The PDS Small Grants Program is designed to further the following public diplomacy goals:
Strengthen people-to-people ties between the United States and Somalia through shared information, experiences, exchanges, and/or expertise;
Strengthen civil society and local organizations to build long-term, self-sustaining relationships and linkages between U.S. and Somali organizations; and
Promote social cohesion through positive messages and inclusive perspectives that increase social tolerance and counter extremist narratives.
Priority Program Areas
Counter Violent Extremism: Proposals focus on individuals and organizations involved in peacebuilding or anti-violent extremist efforts, especially community influencers, women, and religious leaders, to ensure they retain the skills, knowledge, and capacity necessary to take a stronger role in their areas of expertise.
Promote Economic Prosperity through Innovation and Entrepreneurship: Proposals focus on aspiring and newly established entrepreneurs, incubation hubs, and other private sector organizations, with a particular emphasis on women, youth, and marginalized groups, to build networks among these groups and reinforce skills related to business planning, using technology for business, securing financing, and/or navigating Somalia's business environment.
Promote Equal Participation in Politics, Peacebuilding, and the Economy: Proposals focus on Somali women and/or organizations involved in women and girls' empowerment efforts to provide capacity building, tailored training, and other support to expand leadership opportunities for women in politics, peacebuilding, and business.
Promote Youth Leadership and Development: Proposals offer opportunities to university students, under- or unemployed recent graduates, and other youth, including among marginalized groups, to raise awareness about youth-led organizations and build leadership skills.
Professionalize the Media: Proposals offer training to media professionals across radio, television, print, and online outlets to strengthen their ability to recognize and counter disinformation, generate revenue, and/or build technical skills.
Improve the Teaching and Learning of the English Language: Proposals support professional development initiatives for English language teachers and/or provide high-quality English language instruction to students.
Promote Rule of Law, Democracy, and Respect for Human Rights: Proposals support individual and institutional efforts to enhance respect for rule of law, deepen understanding of democratic principles, and encourage civic participation in Somalia.
Encourage Awareness of and Promote Efforts to Mitigate the Effects of Climate Change: Proposals educate the public about the effects of climate change and raise awareness about efforts to mitigate its impact.
Funding Information
Total Amount Available: $60,000
Maximum award amount: $20,000
Minimum award amount: $5,000
Average award amount: $10,000
Length of performance period:  Six to 12 months
Audiences: The proposal must include one or more target audience(s):  youth, entrepreneurs, journalists and media professionals, human rights activists and other civil society representatives, and academics and teaching professionals.  Unless strong justification is provided, all projects should strive to achieve gender balance.  Projects can be nationwide or focused on specific geographic areas with an explanation of why the specific geographic region is relevant to the strategy.
Eligibility Criteria
PDS encourages applications from U.S., Somali, and international parties such as the following:

Registered not-for-profit organizations, including think tanks and civil society/non-governmental organizations with programming experience
Non-profit educational institutions
Individuals

For-profit or commercial entities are not eligible to apply.
Ineligible
The Public Diplomacy  Section will not support the following activities or expenses under this funding opportunity:

The purchase of space or buildings in support of program activities
Charitable or development projects
Construction projects
Individual travel to conferences
Scholarships to support educational opportunities or study for individuals
Programs intended primarily for the growth or institutional development of the organization
Completion of activities begun with other funds
Fundraising or fund development projects
Lobbying for specific legislation or programs
Projects that are inherently political in nature or that contain the appearance of partisanship/support to an individual or single party in electoral campaigns
Political party or lobbying activities in support of political parties
Projects that support specific religious activities
Scientific or specific academic research
Programs that duplicate existing programs
Cash prizes for competitions.
For more information, visit PDS.