Deadline: 4-Mar-22
Applications are now open for the resourcing refugee leadership initiative's (rrli) RLO-to-RLO Fund. The Refugee-Led Organization Fund (RLO) will aggregate contributions and redistribute them to RLOs around the world. The US-based legally registered fund puts philanthropic power in the hands of refugees and offers donors a way to safely and smoothly fund RLOs.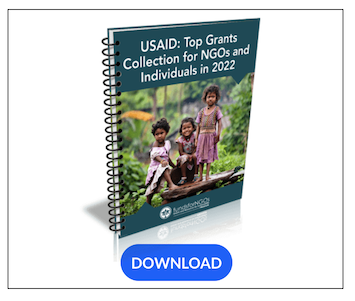 The purpose of the RLO-to-RLO fund is to catalyze the growth and sustainability of community-led responses to forced displacement situations within key designated countries. They believe that when community-driven efforts are well-resourced, community wellbeing will grow.
Furthermore, the RLO-to-RLO Fund aims to facilitate greater involvement of RLOs and their leaders in strategizing and decision-making processes that impact community wellbeing, including those owned or facilitated by others, e.g. host community NGOs, INGOs, governments and donors. When RLOs are influencing and educating powerful institutions, they expect the resulting responses to displacement situations will be more impactful. In this way, the fund seeks broad systems change and challenges current power dynamics that exclude RLOs.
The Fund's Approaches and Values
Provide core funding

Core funding–or funding that can be used in any manner deemed important by the organization–enables organizations to quickly and efficiently respond to needs as they arise within their communities.

Provide multi-year funding

Multi-year funding gives RLOs a runway to build rapport with other donors, to collect information that helps demonstrate impact, and to develop the systems that support sustainable funding pipelines.

Listen and be flexible

They understand that not every organizational journey is linear, and there is no 'one-size-fits-all' approach. Therefore, they seek to provide grants in timeframes and sizes that respond to community needs and to the specific position of the RLO at the time of grantmaking.

Be supportive and help solve problems

They will offer support to grantees to help ensure the financing is accounted for and impactful. They understand that no matter where an organization is in its life cycle there is always a system, process or procedure that still needs to be workshopped and built.

Trust refugee-led organizations

Through the due diligence processes they will seek to gain the information they need in order to trust RLOs and their leaders in identifying the most important approaches to community response, and in responding to the organizational needs of their organizations.

Build long-term relationships

Their experiences have taught them that relationships between individuals are the foundation for trust and impact with partnerships, especially between donor and grantee. They seek to build rapport and relationships over multiple meetings and conversations, being mindful of varying time zones, capacity and resource limitations.

Facilitate connections (don't gate-keep)

The RLO-to-RLO fund seeks to help, not hinder, systems change. This means that they will seek to not just fund, but to also increase the donor base of the RLOs they support such that their work can continue on beyond the grant cycle.
Types of Grants and Funding Information
Strengthening Grants
Impact Growth Grants

Funding  :  $100,000 – $200,000 USD
Period  :  One year with opportunity to renew
Location  :  Colombia, Egypt, Indonesia, Lebanon, or Uganda
Aimed At  :   RLOs that have an established structure and programming, as well as the ability to manage major funding, are encouraged to apply to this grant.
Includes comprehensive support from the RRLI Coalition
Eligibility Criteria
In order to qualify for either type of grant, an organization or its leader(s) must:
Refugee-led

Identify as a refugee-led organization (RLO), or "any formal or informal initiative/organization that is founded and run by people of forced displacement background and/or any formal or informal initiative/organization where people of forced displacement are in major leadership positions and able to influence the work of the organization."

Location

Be located in one of the following countries: Colombia, Egypt, Indonesia, Lebanon, or Uganda.

Presence

Have a clear presence in their community, including having carried out services or programs in the past.

For Strengthening Grants, an organization or its leader(s) must also:

Demonstrate consideration of financial guidelines or policies for managing money
Demonstrate consideration of ethics when implementing programs and delivering services
Show interest in participating in the refugee leadership movement and working to increase the inclusion of refugees at all levels of response
Show interest in participating in the "Strengthening RLOs" program, including some understanding of where support would be beneficial

For Impact Growth Grants, an organization or its leader(s) must also:

Have financial guidelines, controls and systems in place
Have ethical guidelines in place specific to the workplace and programmatic implementation
Show interest in participating in the refugee leadership movement and working to increase the inclusion of refugees at all levels of response, including specific actions they would carry out to advance this mission
For more information, visit https://www.refugeeslead.org/apply