Deadline: 22-Jul-22
The Victorian Health Building Authority (VHBA) is seeking applications for the Regional Health Infrastructure Fund (RHIF) to provide vital government funding to rural and regional health services and agencies across Victoria so these services can continue to provide safe and efficient care to local communities.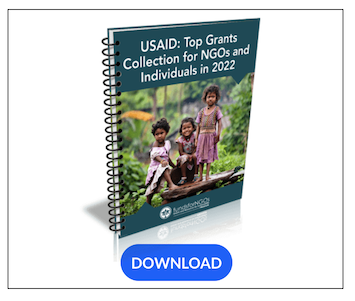 Objectives
The key objectives of the RHIF 2022-23 are to assist regional and rural health services to:
mitigate infrastructure risk and to maintain patient safety, healthcare worker safety, service availability and business continuity
enhance service capacity, support contemporary models of care and improve patient and staff amenity
sustain and improve infrastructure assets that provide essential capacity for delivering responsive and appropriate clinical services across rural and regional public health facilities
provide a stronger role for outer regional services that will allow care to be safely provided closer to where people live
further incentivise health services and agencies to implement effective asset management that aligns with existing government frameworks and policies.
Categories
RHIF 2022-23 applications will be categorised into one of the following:
Regulatory and Compliance
Quality and Safety
Respond to Growing Demand/Capability.
Funding Streams
Stream 1 – Ready for Implementation

submission is ready to be considered for full funding
designs and/or specifications substantially complete
detailed design accompanied by a detailed cost plan
regulatory approvals in place
ready to invite market tenders for construction/delivery quotations.

Stream 2 projects – funding for ongoing Planning or Design Development

funding provided to advance projects to the next stage of readiness (seed funding)
projects can be funded for planning, design refinement or further technical work, to improve the site understanding and refine the accuracies of cost estimates before formal commitment to funding is provided
allows for ongoing consultation with VHBA and Department representatives to gain full support for a refined proposal.
Benefits
Largest grant program of its kind
Care closer to home
Support growing demand
Stronger local economies
Community support
Eligibility Criteria
Funding is available to Victorian regional and sub-regional health services, local and small rural health services, multipurpose services, public residential aged care services, registered community health services, bush nursing hospitals and centres, women's health services, Aboriginal community controlled health organisations and publicly funded community specialist palliative care services.
Applicants may be ineligible for consideration in this funding round where they have received funding under previous RHIF rounds and either:

failed to substantially commence their project within two years of receipt of funds
failed to fully comply with conditions of funding (for example, submission of progress reports, acquittals, unapproved change of scope)
failed to complete their projects within approved timeframes

A maximum of two (2) applications per health service will be accepted for RHIF 2022-23. Where health services have been amalgamated, the amalgamated health service may seek VHBA approval to submit more applications. If more than one submission is made, the agency must indicate the priority order of each submission.
Funds are available for:

construction: minor infrastructure including replacement, reconfiguration, remodelling and refurbishment projects to address aged building fabric, compliance and demand issues
non construction: equipment (standalone medical equipment, engineering infrastructure and plant)
information and communications technology
new technologies including systems to reduce usage and increase efficiencies of power and/or water
compliance related capital and /or upgrade works (e.g. AS4187 including pandemic improvement / readiness, fire and life safety works)
motor vehicles – eligibility restricted to bush nursing centres only.
For more information, visit https://www.vhba.vic.gov.au/health/regional-facilities/regional-health-infrastructure-fund