---
Deadline: 23-Jan-23
The Power Africa Off-grid Project (PAOP), a United States Agency for International Development (USAID)-contracted project implemented by RTI International, seeks applications to fund one or multiple awards to provide incentives, in the form of grants, to qualified organizations/companies to promote the adoption and scale-up of off-grid technologies for productive use to boost productivity, gender equality, and economic growth in the Kenyan market.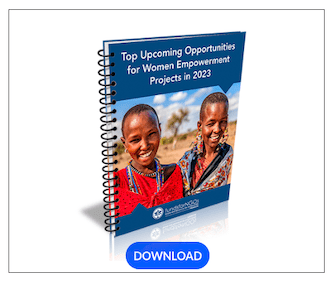 The grant will aim to enable projects to demonstrate innovative operation models that attract further investment in PUE and encourage uptake of PUE products by women. The grant should therefore improve affordability and accessibility of PUE services to translate local economic development successes into impact at scale, and help overcome barriers faced by women.
The PUE sector in Kenya is evolving, which presents an opportunity for this grant to encourage growth and innovation among existing companies and distributors of PUE products and services in Kenya, and increase uptake by women. It also aims to provide insight and document lessons learned to guide future investment in the sector on how to better serve last mile customers.
Applicants may define solutions to be considered for grant funding. Scaling up an existing sustainable business model, product sales, or service offering are examples of solutions that will be considered. Preference will be given to proposals demonstrating an approach that targets uptake and use of solar-powered PUE products by female farmers or entrepreneurs.
Challenges
Proposals must address at least one of the following challenges:

Affordability of PUE products:
Accessibility of PUE products
Women's economic empowerment
Market Stage for Solutions

While Kenya is among the most developed off-grid PUE market in subSaharan Africa, there are still some challenges limiting the uptake of the technology. This includes:

Affordability and limited consumer finance options;
Limited ability among last mile distributors to access/raise sufficient capital;
Low awareness among stakeholders on the potential applications and full benefits of PUE technologies;
Insufficient product financing options presented by micro-finance institutions (MFIs) and other financing institutions;
Fiscal policy affecting the PUE sector istoo complex and unpredictable to foster investor confidence;
Women and Productive Uses of Energy.
Categories
Productive uses of energy (PUE) can be defined as the use of energy that increases income and productivity. For off-grid contexts, PUE can be divided into two main categories:

An agribusiness context including production, processing, milling, and drying of produce. Technologies include solar water pumps and irrigation, refrigeration, and larger cooling systems;
Adding additional appliances/equipment to current solar home systems that generate revenue, including "businesses-in-a-box" such as shavers, audio and television (TV) systems, phone charging stations, market/store lighting, etc.
Award Information
Individual grants awarded as a result of this RFA and submission of a final application are intended to be for a maximum of USD 100,000;
All grants will be negotiated, denominated, and funded in US Dollars. All costs funded by the grant must be allowable, allocable, and reasonable;
The duration of programs funded under this RFA will be for a maximum period of 6 months from the date of award.
Eligible Technologies
This grant will support existing companies in Kenya to improve their operation and services to deliver solar-powered PUE products;
The grants would also consider integration of new PUE technologies within the business portfolio;
Proposals should include at least one inclusive approach to promote uptake of PUE by female farmers and entrepreneurs. Examples of approaches that would be eligible include:

business training skills for existing or potential PUE customers;
developing and piloting inclusive finance models for PUE technologies for women;
innovations that address gaps in women's access to markets;
PUE product information campaigns that target the female market segment;
behavior change interventions that address traditional gender norms that may impede women's role in decision-making or their ability to generate income from PUE technology.

Strong preference will be given to standalone solar PUE equipment which can improve agricultural value chains and improve rural livelihoods. These potential technologies include, but are not limited to, solar irrigation systems; solar agricultural processing (grinding, milling, pressing, threshing); solar dryers; solar cooling; solar sprayers etc;
The grant will not support importation of products, and preference will be given to companies and distributors with existing stock in Kenya, or who will procure PUE systems locally;
The PUE technologies should meet local quality standards applicable to Kenya;
All proposed business models must meet the GOGLA Consumer Protection Code;
The grant will not support construction activities, including mini-grids.
Eligibility Criteria
Applicants must be a registered company/enterprise (including micro-enterprises or groups of micro-enterprises), association , cooperative , or cooperative union in Kenya and be in operation for at least one year at the time of application. All Applicants should:

Be legal persons;
Be formally constituted at the time of grant award;
Be compliant with the host country regulations (submit tax compliance certificate or equivalent);
Have a physical presence in Kenya (employees, offices, operations, etc) or be partnering with an entity that has a physical presence in Kenya;
Have realized financing (income, grant, debt, equity) of at least the amount of grant funding sought within calendar year 2020 or 2021.

Grant award(s) resulting from this solicitation will be required to provide a Unique Entity Identifier (UEI) number at the time of the award. If the applicant already has a UEI number, it should be included in their application. Otherwise, applicants will be expected to obtain a UEI number before an award is made;
Applicants must display sound management in the form of financial, administrative, and technical policies and procedures and present a system of internal controls that safeguard assets; protect against fraud, waste, and abuse; and support the achievement of program goals and objectives. PAOP will assess this capability prior to awarding a grant. Any falsification of proposal information may result in rejection/cancellation of the award.
For more information, visit USAID.