Deadline: 24-Mar-23
The Freedom Fund is now launching new Tariff Act Advocacy Grants, supporting civil society to plan and implement follow-up advocacy strategies using the evidence gathered for a Tariff Act petition.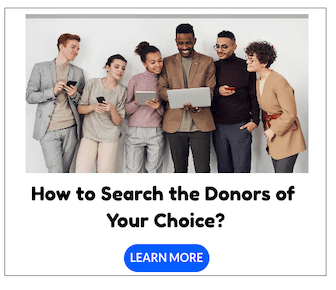 The aim is to encourage and support creative uses of complementary strategies to disrupt the global trade of goods produced with forced labour and help secure remedies for people in conditions of forced labour.
Scope: This is a global call for proposals. The RFP's scope does not focus on specific countries or industries and is not limited to any specific advocacy activities. Projects focused on securing remedies for affected individuals in conditions of forced labour will be prioritised.
Funding Information
Interested parties may apply for a grant of up to USD $20,000. Grant funds shall only be used for costs associated with the Tariff Act follow-up advocacy project.
Project Criteria
The Tariff Act Advocacy Grants provide dedicated funding for civil society to explore advocacy strategies aimed at securing accountability and supporting access to remedy, after a Tariff Act petition – showing that certain goods are produced using forced labour and that those goods are being imported into the United States – has been submitted to CBP.
The list provides examples of activities that grantees may wish to undertake as part of this project:

Engaging in public awareness campaigns and public or private advocacy to resolve the labour issues in question, secure remedies, and ensure better working conditions for affected workers
Using the collected evidence as part of strategic advocacy targeting the media, lawmakers, businesses, industry bodies, and/or the public to affect broader regulatory changes
Developing a media strategy to raise the profile of the human rights violations laid out in the petition
Using alternative accountability mechanisms, such as exploring the viability of civil/criminal litigation or submitting a complaint to an OECD National Contact Point
Collecting additional evidence of forced labour to provide more up-to-date information to CBP or another government agency, where appropriate
Organising relevant convenings and dialogues to share information and raise awareness of the labour issues in question with target audiences.
Eligibility Criteria
Organisational Criteria

Human rights organisations, civil society organisations, watchdog groups, trade unions, worker groups, and investigative journalists are invited to submit proposals. They are particularly interested in receiving applications from organisations based in the Global South or partnerships between international and local groups.
Applicant organisations must be able to demonstrate:

Presence in the target country (or a well-established and pre-existing relationship with local civil society or worker groups based in the target country)
Experience engaging in activities proposed under the project (or a well-established and pre-existing relationship with an individual or group with such experience)

Please note that only individuals/organisations that have submitted a Tariff Act petition to CBP (or those that have an existing relationship with an individual/group that has done so) are eligible to apply.
For more information, visit Tariff Act Advocacy Grants.