Deadline: 7-Jul-22
In an exciting collaboration with UKRI, the RSA is offering funding to support pilot projects that challenge the boundaries of conversations between the public, researchers, and policymakers.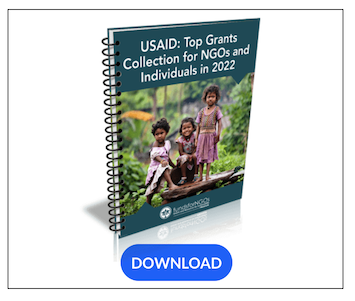 Rethinking Public Dialogue is a UKRI fund, delivered by the RSA, that will be supporting up to eight new projects that test new approaches to public dialogue. They are interested in hearing about projects that cover a wide range of topics:
Building a green future
Securing better health, ageing and wellbeing
Tackling infection
Building a secure and resilient world
Creating opportunities and improving outcomes.
Innovation Strands
Scaled engagement: New tools that offer ways to scale engagement to encompass a wider range of ideas, perspectives and lived experience. For this strand they want to test new possibilities that involve large numbers of people from diverse backgrounds connecting, cooperating and exchanging viewpoints on research and innovation.
Informal engagement: For this strand they are looking for innovative techniques and tools that take conversations into new spaces (virtual, online or physical). They want to explore informal or unstructured forms of engagement that take place in wider public arenas beyond formal institutions, reach new audiences and help capture and represent people's views in new and useful ways.
Bottom-up engagement: For this strand they are looking for pilots that challenge the ways engagements involving the public are often activated (i.e. administered top-down according to a pre-determined scope and remit). They are seeking pilots that give people more influence in setting the agenda, are sensitive to power imbalances, and are conscious of not imposing framings or ways of thinking onto participants.
Inclusive engagement: Pilots in this strand should actively test new ways to improve inclusion and build participation among people from different backgrounds, needs, and abilities. There is evidence that many existing methods and tools favour those with specific skills or resources, and do not take active steps to mitigate against pre-existing inequalities.
Novel approaches to understanding online debate: This strand will capture and analyse people's online behaviour (e.g. online search) and online discussions (e.g. on social media and online forums). Pilots should consider how this could be combined with more traditional engagement methods, to make them more responsive to public views.
Funding Information
The total value for this fund is £480,000 across all pilots, which are anticipated to last up to nine months in their delivery and should be concluded by summer 2023.
Eligibility Criteria
They are anticipating public engagement practitioners, and experts in technology, design, creative arts, entertainment, communications, and digital to be a good match for this fund, but welcome other types of organisations.
As a registered charity in the UK, the RSA can only fund projects for exclusively charitable purposes as defined by the UK Charity Commission.
To satisfy this, you do not need to be a charity, but your project must:

Benefit the public in general, or a sufficient section of the public – what is a 'sufficient section of the public' varies from purpose to purpose;
Not give rise to more than incidental personal benefit (to an individual or organisation) – personal benefit is 'incidental' where (having regard both to its nature and to its amount) it is a necessary result or by-product of carrying out the purpose.

They also require that the lead organisation in the application be registered in the UK, but they are open to consortia or partnerships which involve organisations in other countries.
They can only award funding to organisations that are registered with the relevant body (e.g. Companies House or the Charity Commission):

Non-profits/charitable organisations.
Community Interest Companies (CICs).
Companies Limited by Guarantee where there is a lock-in clause requiring that profits go to a charitable purpose, and where assets cannot be divested.

They will consider other governance structures on a case-by-case basis, but due to the fund being distributed as grant funding, cannot consider Companies Limited by Shares under any circumstances.
Requirements
Successful pilots will need to fulfil the following requirements:
Pilots must be delivered within, at most, a nine month period, from September 2022.
Pilots will be required to participate in learning activities.
This will consist of:

Supported by RSA, projects will develop a plan for collecting data to assess outcomes against the pilot hypotheses.
Activities convened by the RSA, taking the form of a mix of individual sessions and spaces shared with other pilots. These will be held approximately every other month during the pilots and are expected to be online.
Contributing to or leading outputs to share learnings, including a final report and participation in events that aim to disseminate learnings.

Pilots must notify the RSA of any changes to the project as described in the application, or of any challenges that will have an impact on the project as described in the application.
For more information, visit https://www.thersa.org/rethinking-public-dialogue