Deadline: 1-Nov-21
The Scatter Good Foundation is calling for applications for Expanding Access to the Child Tax Credit.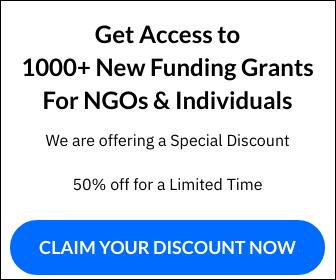 Community organizations that serve the lowest income Philadelphians are invited to apply for a new grant opportunity to help families claim their new federal Child Tax Credit (CTC) payments.
Goals
Educate the community about the CTC and how to claim it.
Connect individuals to trusted organizations that can help residents claim the CTC for free, such as the Campaign for Working Families.
Help people access non-filer portals that help families claim the CTC (for as long as the IRS accepts submissions through the portals). This could include providing computer and Internet access, and/or a trained portal navigator to guide clients through the process of claiming the CTC.
Funding Information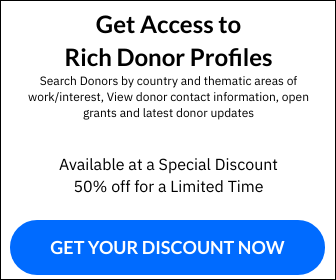 The CTC gives parents or guardians, regardless of income, up to $3,600 for each child aged 5 and younger, or $3,000 for kids aged 6-17. These payments are already having an impact in reducing child hunger, and it is estimated that 75,000 Philadelphians will be lifted out of poverty if everyone claims the payments they are eligible for.
They expect to fund 10 – 20 organizations for proposals of $5,000 to $20,000 each. Proposals for greater than $20,000 will be considered if they have the potential to make a significant impact in the number of Philadelphians reached. The total amount of funding available for all applicants combined is $192,000.
Eligibility Criteria
Philadelphia-based community organizations with 501 (c)(3) status, or a fiscal sponsor, that already serve very low-income communities or groups that are at risk of not receiving the CTC are encouraged to apply.
According to the U.S. Treasury, the following neighborhoods have the highest number of children in deep poverty whose parents or guardians are unlikely to already be receiving the CTC. Organizations that have a track recording serving these neighborhoods are also encouraged to apply.

Port Richmond
Juniata/Frankford/Feltonville
Hunting Park
Logan/Olney/Feltonville
Frankford/Mayfair
Lawndale/Castor Gardens
Fairhill/North Philadelphia
Germantown
Strawberry Mansion
West Philadelphia/Walnut Hill
South Philadelphia/Whitman/Pennsport
Wynnefield
Brewerytown
Passyunk/Graduate Hospital/Grays Ferry
West Oak Lane
Tacony
Southwest Philadelphia
Elmwood
University City/Belmont/Parkside/Powelton Village
Holmesburg
For more information, visit https://www.scattergoodfoundation.org/projects/child-tax-credit/