Deadline: 30-Sep-22
The Fish and Wildlife Service is soliciting applications for the Sea Duck Joint Venture (SDJV) FY23 Competitive Grants to promote the conservation of North American sea ducks by providing greater scientific knowledge and understanding of sea duck biology and ecology to support effective management.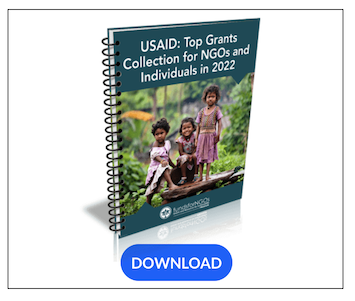 The SDJV is composed of Federal and state/provincial wildlife agencies in Canada and the U.S., as well as non-governmental organizations and other entities committed to sea duck conservation. SDJV projects are accomplished through efficient public/private partnerships and cooperative funding.
SDJV considers the following species high priority because of the magnitude of information needs of each given an assessment of available information and predicted current/future stressors: Common Eider, King Eider, Harlequin Duck, Surf Scoter, Long-tailed Duck, Whitewinged Scoter, Black Scoter, and Barrow's Goldeneye. Funded projects can focus on other sea duck species if the projects address the following priority research needs, but projects on high priority species are preferred.
Priorities
SDJV priority research needs for FY 2023 include:
Information on migratory connectivity and habitat use of sea ducks to improve survey design, harvest management, and development of conservation actions. New studies could target geographic gaps from previous satellite telemetry studies or analyze existing datasets.
Improve the quality of data and information on sea ducks by exploring alternative protocols, improved analytical methods, or new technology.
Studies focused on estimating rates of fecundity (e.g., estimating breeding propensity, nesting phenology, clutch size, nest success, and/or fledging success on the breeding areas, or determining fall or winter age and sex ratios to provide an index of annual productivity) and survival (all life stages, and including harvest) of priority sea duck species.
Identify and characterize ecological attributes of habitat used by priority sea duck species to determine critical dependencies and vulnerabilities to anthropogenic effects and climate change.
Improve the understanding of the viewpoints of various stakeholders in sea duck conservation.
Assess the effect of changing predator communities (e.g., bald eagle, polar bear, mink, fox) on sea duck foraging behavior, breeding success, diurnal and long-term distribution patterns, and the effects of potential distribution shifts on the interpretation of survey data from long-term monitoring studies.
Funding Information
Estimated Total Program Funding: $300,000
Award Ceiling: $300,000
Award Floor: $5,000
Eligibility Criteria
No restrictions; all potential applicants are eligible including government agencies, educational institutions, Native American tribal organizations, other non-profit organizations and commercial entities.
U.S. non-profit, non-governmental organizations must provide a copy of their Section 501(c)(3), 501(c)(4) or 501(c)(5) status determination letter received from the Internal Revenue Service.
For more information, visit https://www.grants.gov/web/grants/view-opportunity.html?oppId=341404